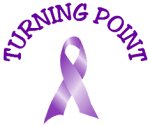 Turning Point, the program for victims of domestic violence, is seeking support for its annual Adopt-a-Family Christmas program.  Since 1986, with the help of generous community support, Turning Point has provided holiday assistance for families who have fled abusive situations.
Anyone wishing to participate should contact Turning Point at (740) 382-8988 as soon as possible to be matched with a family in need.  Families who are not adopted by a sponsor will be furnished by Turning Point. In order to do that, the agency said they are in serious need of cash and gift cards from area stores.
Donations of cash or gift cards may be sent to Turning Point at PO Box 875, Marion, OH 43302.
"The holidays can be a time of great joy, but as we also know, they are a time of great stress.  This stress is especially magnified for families who have struggled to be free of domestic violence," said Paula Burnside, Program Director and Adopt-a-Family Chair. "For Turning Point clients and former clients, the Adopt-A-Family program makes the holiday season truly happy and joyous."
Turning Point offers a 24-hour hotline for victims of domestic violence.  If someone you know needs help or if you would like more information, call (800) 232-6505 or (740) 382-8988.
Turning Point is a non-profit agency. Funding comes for a variety of sources including the United Way and the Delaware/Morrow Mental Health and Recovery Services Board.