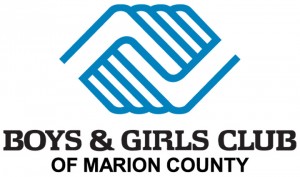 The Boys & Girls Club of Marion County has announced the appointment of an interim leader to steer the organization during the search for a permanent replacement following the resignation of their executive director.
Scott Murphy resigned for personal reasons which require him to move out of state. His last day was February 20.
The Boys & Girls Club board has selected one of their own, Sean DeWitt, to serve as interim director. A board member since 2011, he was most recently serving as the 1st Vice President and chair of the Resource Development/Marketing and Program Committees.
DeWitt has also been actively involved with other community organizations, including serving as a committee chair with EnVISIONing Marion and as a board member with Downtown Marion, Inc.
Sean and his wife Candice own and operate Neighborhood Image, a website design and hosting company, which includes the local news site Marion Online.com.
"I know that Sean's leadership will give the club stability while we take our next steps," said Board President Cheryl Bowers. "We appreciate Sean for accepting this role on short notice and believe he has the knowledge, skills and abilities to move the club forward."
This time of the year is especially busy for the organization with their annual dinner and auction on February 28 (limited tickets are still available) and the start of their annual fundraising campaign at the end of March. The Club is also making plans for their summer program as they continue to serve an average of 120 kids each day through their after school program.
The board will be working on a plan to choose a permanent executive director in the coming weeks.
For more information on the Boys & Girls Club of Marion County, visit www.bgcmarion.org, call 740-387-3462, or stop by the Club at 565 Oak Street.