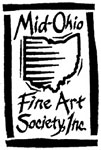 Since last fall, the Mid-Ohio Fine Arts Society (MOFAS) has been teaching specific art techniques to members at the Boys & Girls Club of Marion County. The results of those classes, which included 3-D shapes, Zentangle, and cartooning, will be put on display at Marion City Hall.
The classes started after MOFAS applied for and received a grant from the Marion Community Foundation. They sought the grant in order to provide art lessons to kids who may not have access to learning these skills at school, in the community, or on their own.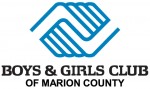 To celebrate the end of the classes, MOFAS is featuring the work of 50 Club members in a special gallery display at Marion City Hall, 233 West Center Street. The show kicks off with an Artist's Reception on Friday, July 24, 2015 from 5:00pm to 8:00pm.
The open house style reception is free to the public. Donations are accepted and appreciated.
Following the reception, the art will be on display at City Hall throughout August.
For additional details, visit www.MidOhioFineArtSociety.org or call 740-401-9278.