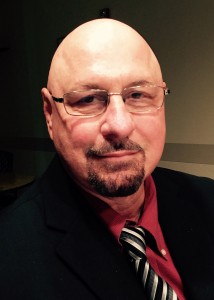 The Marion Area Counseling Center, Inc. has announced the addition of Martin K. Gaudiose to the administrative team. Gaudiose began his position as Associate Director of Community Support and Substance Abuse Disorder Services at Marion Area Counseling Center on June 29, 2015.
Gaudiose' significant nonprofit and governmental experience includes more than three years as Chief of Treatment and Recovery Services for the Ohio Department of Alcohol and Drug Addiction Services (ODADAS). During his tenure at ODADAS, Gaudiose's provided leadership and oversight for the Division of Treatment and Recovery Services and grew his treatment budget from approximately 125 million to approximately $143 million. Among his many accomplishments in that role, Gaudiose served as the first president of the newly formed National Treatment Network, secured numerous grants, and developed several pilot programs to serve Ohioans battling drug and alcohol addictions.
Following his tenure at ODADAS, Gaudiose because the Senior Vice President and then Director of Sales for Starr Commonwealth, a large residential Treatment Organization in Ohio and Michigan.
Prior to his ODADAS appointment, Gaudiose spent 23 years as Chief Executive Officer at Meridian Services (now Meridian Community Care) Inc., a community-based, behavioral healthcare organization located in Youngstown, OH. While there, Gaudiose provided vision, leadership, and management for the agency and grew it to be one of the larger and more respected organizations in the Substance Abuse and Mental Health systems.
He is skilled at surveying the environment for gaps in service and implemented significant treatment, housing, and medical programs. Gaudiose's special awards include recognition by the National Treatment Network as its first president in June 2008, Youngstown State University Alumni of the Month in July 2004, Mahoning County Mental Health Administrator of the Year in 2002, and the Youngstown YWCA Man of the Year in 1992. Gaudiose holds a Master's of Science in Education and has been a Licensed Professional Clinical Counselor since 1991.