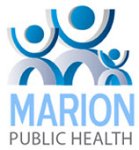 Marion County announced that it is among fifteen cities, two townships and one county being honored by the Ohio Department of Health's (ODH) Bureau of Health Promotion with a Healthy Ohio Healthy Community Award for promoting good health for their residents. Increasing access to healthy foods, improving opportunities for physical activity and promoting tobacco- free living are among the steps taken by Marion County to create a healthy community.
"Marion County is proud to be recognized for our efforts in creating a healthy community," said Tom Quade, Health Commissioner for Marion Public Health. "We are honored to be a model for other Ohio communities."
ODH presented the Healthy Ohio Healthy Community awards to the winners at the Ohio Society for Public Health Education Health Educators' Institute on October 22, 2015, at Deer Creek State Park in Mt. Sterling, Ohio.
For a complete list of the 2015 Healthy Ohio Healthy Community award winners, visit the Healthy Ohio website at www.healthy.ohio.gov.
For more information about the Creating Health Communities project, please visit Marion Public Health's website at www.marionpublichealth.org
Healthy Ohio Healthy Community awards recognize communities' outstanding achievements in developing and implementing health-related policies and providing healthy community environments. The award recognizes cities, townships and counties who are activating communities to improve access to and affordability of healthy food, increase opportunities for physical activity, and ensure tobacco-free living.
The Healthy Ohio Healthy Community Awards are awarded annually. The 2016 applications will be available online in the fall of 2016. For more information about the award, visit www.healthy.ohio.gov.