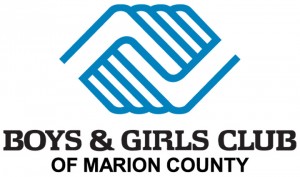 Dozens of items and experiences, including a Whirlpool experience, signed OSU football, appliances, personal training, Buckeye football tickets, and more, will be up for bid at the Boys & Girls Club of Marion County's annual dinner and auction. Called "Opening Doors…Superhero Style," the fundraiser will include a dinner along with a silent and live auction.
The event will be held on Saturday, March 12, 2016 at the Boys & Girls Club, 565 Oak Street in Marion. Doors will open at 6:00pm.
Tickets are $30 each or 2 for $50. All proceeds from the evening will go towards continuing the Club's mission of protecting and empowering the youth of Marion County.
To go along with the them, attendees are encouraged to wear their favorite superhero garb. That could be as simple as a t shirt or you could go all out and wear a full costume. Organizers promise you will not be alone.
Dinner for the evening will be prepared by Rob Stumpo. Marion residents may remember Rob's cooking from when he operated Stumpo's Italian Kitchen. His famous meatballs, cannoli's and tiramisu will all be on the menu.
One of the auction highlights this year will be a "Whirlpool Experience." This will include a trip to the Kitchenaid store in Greenville, OH to watch a cooking demonstration, take a tour of the Kitchenaid plant in Greenville, and lunch at a local restaurant. You'll also win a Kitchenaid stand mixer and Waffle Baker.
Attendees will also get to bid on being a cop and radio personality for a day. The Marion Police Department will give the lucky winner a behind the scenes look at their day-to-day experiences. WMRN's Jeff Ruth will take his high bidder along with him to call a high school game live on the air and then head back to the studio to help with the scoreboard show.
New items are constantly being added to the event, including:
Family membership to the Marion Family YMCA
Driving lessons from Ace Driving School
Tuition at Marion Technical College and Ohio State Marion
Jewelry from Carroll's Jewelers
Overnight hotel stay
A full-blooded German Shepherd puppy
Massages, makeup, pool passes, style package, and more
The Boys & Girls Club of Marion County issued a special thank you to all of their donors as well as their sponsors Modern Woodmen of America, Ohio State Marion, Whirlpool, Marion FOP, Stevens Construction, and OhioHealth Marion General Hospital.
Tickets are limited. You can find more information and purchase tickets online by visiting www.bgcmarion.org. You can also call 740-387-3462.