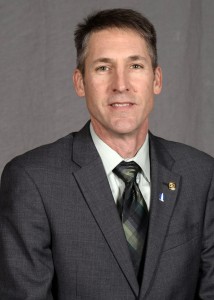 Cy Prettyman of New Bloomington has been elected treasurer of the Ohio Farm Bureau Federation (OFBF). He now holds the third highest elected office in the state's largest and most influential farm and food organization.
OFBF's mission is to forge a partnership between farmers and consumers.
Prettyman was elected to the board of trustees in 2012 as the trustee for District 7. He will continue to represent members in that district composed of Crawford, Marion, Morrow and Richland counties.
As treasurer, Prettyman fills the position formerly held by Bill Patterson of Chesterland who was elected first vice president to replace Frank Burkett III of Massillon who was elected president. Former President Steve Hirsch resigned from the board to stand for election to the Nationwide board of directors.
Prettyman farms with his family, raising corn, soybeans, and cattle for freezer beef. He also is a sales specialist with Purina Animal Nutrition. A 19-year member of Marion County Farm Bureau, Prettyman has served as its president and has been active with local and state Pork Producers councils and Ohio Cattlemen's Association.
He has a bachelor's degree in animal science from Ohio State University. He and his wife, Julie, have a daughter and son. They attend Trinity Evangelical UMC in Upper Sandusky.