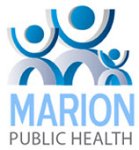 Marion Public Health is seeking a new member to serve on the Board of Health.
Marion Public Health is governed by a seven member Board of Health. The Board typically meets on the third Thursday of each month from 5:00 to 6:30pm. Board materials are sent one week in advance and the board member is responsible for reviewing that material in advance of the meeting.
Marion Public Health is the agency responsible for assuring that all who live, work, play, or simply visit Marion County, Ohio are as healthy as they can be. They are responsible for code enforcement activities. They engage in the surveillance of communicable diseases and operate a limited immunization clinic. They operate the WIC program for the county. They are also responsible for public health emergency response planning. Wherever possible, they seek to build partnerships with others in the community to create policy, systems, and environmental change that will assure that everyone who calls Marion home has the opportunity to be as healthy as possible.
They would like to find someone who has some board experience or has worked for a board. Public health, health care, social service or other public service experience is also desired but not required.
If you are interested in being considered for an appointment to the Marion Board of Health, email Lisa Cook at LCook@MarionPublicHealth.org by October 10, 2016 with a resume or a narrative that describes your suitability for this service. Applicants will be forwarded to the District Advisory Council for consideration and for the appointment.
If you have questions about the opportunity, email Health Commissioner, Tom Quade, at TQuade@MarionPublicHealth.org.