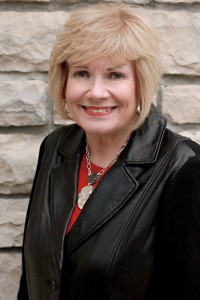 "Live, Love, Lead" will be the theme for the Marion Women's Business Council's December program.  Set for Monday, December 12, 2016 at 11:30 a.m., Diane Glassmeyer will challenge members to view their life through these three key elements.
Live: Life is a journey not a destination. Do you know yourself?  Are you living your life of choice? Have you accomplished what you always wanted to achieve? Are you in the place in your life that allows you to enjoy living in the moment?
Love: Do you love yourself? Do you believe in your ideas? Do your trust your instincts? Are you afraid to fail? Are you living your BEST Life?
Lead: Learn to lean into the pursuant of the best you! Don't put on the brakes…keep your foot on the gas.
One of the founding members of the Marion Women's Business Council and it's immediate past president, Glassmeyer has worked in local media for over 30 years in both radio and print, retiring in 2011. She has served on over a dozen local boards and won, among other awards, the coveted Athena Award in 2003. Glassmeyer and her husband, Jim, have had a successful home-based business with Advocare Nutritionals since 2007. She has two children and two stepchildren, as well as six grandchildren.
Two additional items will be featured at the December luncheon.
The first will be a children's gift drive on behalf of Marion's Christmas Clearinghouse. Members are encouraged to bring a new, unwrapped item for children, age new born to 17, to the meeting for donation to this local charity. Items may include toys, hats, gloves, scarves, books, games, etc.
Second, Jennifer Robinson from Ten & Co Photography will be at the meeting to take pictures of the membership for inclusion on the Marion Women's Business Council's web site.  Members will also be able to purchase their head shots for a nominal fee, or set up a discounted session if they choose.
Reservations for this event must be received by Wednesday, December 7.  They can be made by sending an email to mrn.wbc@gmail.com or by calling Sherry Goodman, Membership Co-Chair, at 740-751-6950.
Lunch events are held at META Solutions (formerly TRECA), 100 Executive Drive, Marion, with a price of $13 per lunch. Guests are welcome with an RSVP.
The Marion Women's Business Council's mission is to inspire women to reach their full potential through mentoring, networking, education, and recognition. WBC luncheons are held the second Monday of each month, September through May.
Anyone interested in joining may visit www.WomensBusinessCouncil.com for a membership application and a complete program schedule. Those interested in joining are also encouraged to attend a luncheon to find out more.