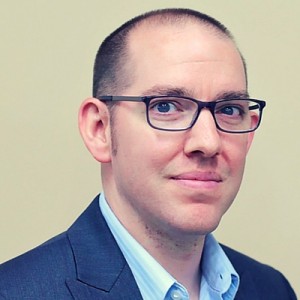 Marion Community Credit Union is pleased to announce that Daniel Bradshaw, MCCU's Business Development Officer, has been selected to attend "Crash the Governmental Affairs Conference" (GAC) by The Cooperative Trust and Credit Union National Association.
"Representing Ohio's credit unions at Crash the GAC is such an honor and privilege," Bradshaw says. "I can't wait to share our members' stories on Capitol Hill and do my part to promote the positive impact of credit unions on our communities."
Crash the GAC will bring young credit union professionals together, running a tailored program alongside the main event and allowing for mentor sessions with key individuals; previously from the likes of National Credit Union Foundation, Credit Union National Association, Filene Research Institute, and CUNA Mutual Group.
"The Crasher program and its enthusiastic participants have truly become a staple of the GAC experience. I'm always in awe of this group's excitement and passion for credit unions," says Jim Nussle, CUNA president/CEO. "I very much look forward to working with them throughout the week to build up their confidence as future credit union leaders, and also to gain their critical, fresh perspectives on the direction of our industry, and what it means to them to advocate for credit unions on Capitol Hill."
All Crashers receive a complimentary registration to attend GAC, from Credit Union National Association.
"Daniel has already brought new ideas to life here," says Vidya Iyengar, MCCU President/CEO. "I'm confident he'll take the same drive and passion for credit unions with him to Washington, D.C."
"We are so excited to bring fifty young professionals to Washington D.C. this year" says James Marshall, Manager of The Cooperative Trust, "with a new administration in place, it is more important than ever for our young credit union professionals to be at the CUNA GAC and we're privileged to be able to provide the opportunity."
The Crash the GAC is organized by The Cooperative Trust and CUNA, in association with Credit Union Leagues/Associations.