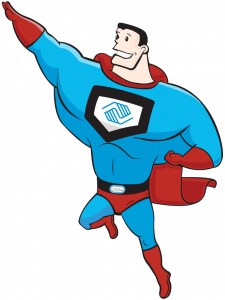 Dozens of items and experiences, including a Whirlpool experience, appliances, tickets to the Buckeyes and Blue Jackets, and much more, will be up for bid at the Boys & Girls Club of Marion County's annual dinner and auction. Called "Opening Doors…Superhero Style," the fundraiser will include a dinner along with a silent and live auction, and, new this year, live music.
The event, presented by Whirlpool Marion, will be held on Saturday, March 11, 2017 at the Marion Palace Theatre's May Pavilion. Doors will open at 6:00pm.
Tickets are $45 each or 2 for $75. All proceeds from the evening will go towards continuing the Club's mission of protecting and empowering the youth of Marion County.
Dinner for the evening will be prepared by Rob Stumpo. Marion residents may remember Rob's cooking from when he operated Stumpo's Italian Kitchen.
New this year will be live music by Sneaky Pete and The Players.
The new location at the May Pavilion and the addition of a live band was made following a standing-room-only event last year and comments from many attendees saying they wanted the fun to last longer.
One of the auction highlights this year will be a "Whirlpool Experience." This will include a trip to the Kitchenaid store in Greenville, OH to watch a cooking demonstration, take a tour of the Kitchenaid plant in Greenville, and lunch at a local restaurant. You'll also win a custom painted Kitchenaid stand mixer.
Other items are constantly being added to the lineup.
"We are currently serving well over 150 kids every day during our afterschool program and our attendance in 2016 was 30 percent higher than the previous year," stated Sean DeWitt, executive director of the Boys & Girls Club. "Our ever growing attendance shows that our programs are needed in Marion. The success of this fundraiser is so important to our being able to continue our work."
"Plus, it's just so much fun," added DeWitt.
The Boys & Girls Club of Marion County issued a special thank you to all of their donors as well as sponsors Whirlpool Marion, Modern Woodmen of America, OhioHealth Marion, Andersen Vinyl Windows (Silverline), Fahey Bank, Marion County Fraternal Order of Police, Morral Companies, Ohio State University at Marion, Sisler Companies, Showplace Rent to Own, and Stevens Construction.
Tickets are limited. You can find more information and purchase tickets online by visiting www.bgcmarion.org. You can also call 740-387-3462.