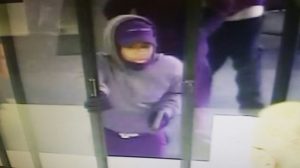 The Marion Police Department are investigating a robbery of a local pharmacy that took place Tuesday.
On December 12, 2017 at 1:37pm, the Marion Police Department received a report of an armed robbery at Marion Prescription located at 544 East Center Street. The suspects had fled the scene prior to officers' arrival.
Investigators said the suspects entered the store, one brandishing a firearm, and made demands for scheduled narcotics. During the course of the robbery, one of the store employees was physically struck. The firearm was not discharged during the course of the robbery. The suspects then fled the store northbound on foot.
The suspects are described as three light complected black males in their twenties. Two were wearing black hooded sweatshirts, one was wearing a gray hooded sweatshirt, and all three were wearing dark colored pants.
The suspects should be considered armed and dangerous and should not be approached. Investigators are continuing to work leads.
Anyone with information is asked to call the Marion Police Department at 740-387-2525. Information can be provided anonymously as well by calling the Marion Law Enforcement Tips Line at 740-375-TIPS (8477).
Similar Posts: