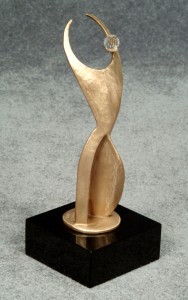 The Women's Business Council (WBC) of Marion, Ohio is honored to again sponsor the ATHENA Leadership Award®. The ATHENA was inspired by the goddess of Greek mythology known for her strength, courage, wisdom and enlightenment – qualities embodied in the ATHENA Leadership Model. The Award is unique in both scope – local, national and international – and the ATHENA mission upon which it is based. The ATHENA Leadership Award® is presented to a woman – or man – who is honored for professional excellence, community service and for actively assisting women in their attainment of professional excellence and leadership skills.
ATHENA nominations are solicited from community members. The WBC honors all nominees with a luncheon and awards the beautiful ATHENA sculpture to the final recipient.
The 2018 ATHENA will be presented at a luncheon Monday, March 12, in the Guthery Room at Maynard Hall on the Ohio State University at Marion/Marion Technical College campus. Pam Hall, 2018 ATHENA recipient and president of the Marion Area Chamber of Commerce, will give a few brief comments. Hall's charity of choice was the Heart of Ohio Homeless Shelter. Their executive director, Chuck Bulick, will then speak on how the $5,224 they received as a result of the silent auction at this event impacted the shelter.
Terri Martin, chair of the Marion Women's Business Council board, indicated, "Once again we have a strong list of nominees, and I know the judges will have a difficult time choosing a winner." She continued, "The quality of women in leadership positions throughout the Marion community is strong, and we are honored to provide a forum for those accomplishments to be recognized."
Local companies championing the ATHENA recognition include Cummins Facility Services, Lois J. Fisher & Associates, Majic 95.9 iHeart Radio, OhioHealth, The Ohio State University at Marion, and Wyandot. Others are The Barn at All Occasions, Allstate Insurance Rob Hyburg, Custom Professional Accounting, Fahey Bank, Marion Community Credit Union, Marion Flower Shop, Marion Technical College, Marion Wealth Management, McDaniel Motors, Morral Companies, Nucor Steel, Ohigro Inc., The Ohio Neck & Back Pain Relief Centers, Sims Brothers, Stifel Nicolaus & Company, The Union Bank, United Church Homes, Aqua Ohio, Carroll's Jewelers, Marion OnLine, Marion Star, Merrill Lynch, The Power Factory, River's Edge, and Sisler Companies.
Modern Woodmen Fraternal Financial has once again committed to matching the funds, up to $2500, raised from the silent auction which will then be presented to the ATHENA Leadership Award® recipient's non-profit charity of choice.
Marion Women's Business Council is dedicated to inspiring women to reach their full potential through mentoring, networking education and recognition. Click here for more information on the ATHENA or how to become a part the Marion Women's Business Council. Athena luncheon reservations are $18 each and may be made by sending an email to mrn.wbc@gmail.com or by calling Sherry Goodman, Membership Co-Chair, at 740-751-6950.
The 2018 nominees include: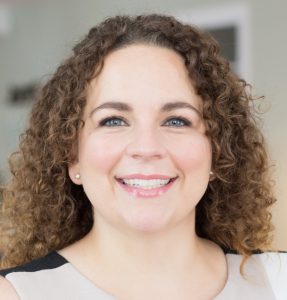 Katherine (Kate) Fisher
Owner, Redbrick Social Media
Nominated by Elaine Merchant
Non-profit donation choice: Downtown Marion, Inc.
Kate Fisher began her career in event sales and planning at the Duke Energy Convention Center in Cincinnati, then moved to Columbus to work at the Greater Columbus Convention Center, managing 220 clients that had an impact of $49 million to the City of Columbus. From there, Fisher joined Managed Health Care Associates as a Regional Account Representative, dealing in pharmaceutical and medical/surgical business-to-business sales across 10 states in the Midwest. At that time, she moved to Chicago and was promoted to National Account Manager managing a territory of 14 states and 114 accounts while developing and maintaining $38.5 million in sales.
In 2014, Fisher relocated back to Marion to support her family in their historic preservation real estate company. In the past four years, Fisher helped to revitalize the Harding Centre in her role as General Manager from 2014 – 2017. She was also the Project Manager and General Manager for the Flyingfish Lofts from 2015 – 2017. This historic preservation and commercial real estate development project repurposed the 100-year-old Fraternal Order of the Eagles building into productive use as six lofts on the third floor with retail space options on the lower floors. During this time, she also maintained her first business, Katfish LLC. Through this business, Fisher helps others evaluate real estate opportunities and leases real estate.
Fisher started another company in 2016, Redbrick Social Media. She has grown the company to provide a full portfolio of digital marketing services across all platforms, including social media management and creation, content strategy, marketing analysis, graphic design, website development, and video production. She has cultivated her business to provide services both locally and statewide.
Involved in a number of boards and committees, Fisher is currently a board member of the JoAnn Davidson Ohio Leadership Institute, TRECA Digital Academy, and the Marion Technical College Foundation. She is also a member of the Marion Area Entrepreneurship Council, MarionMade! Advisory Committee, and Lower Downtown Revitalization Committee among others. Fisher was Marion City Council president from June to December of 2017.
Elaine Merchant who nominated Fisher said, "Kate has a heart for Marion. She is active in multiple businesses, both family owned and those she has started herself. She gives her time and energy towards the numerous boards and commissions she volunteers on."
Merchant concluded, "I have no doubt Kate will continue to work hard to support and mentor other women to become the best versions of themselves. Further, she will continue to grow her current business ventures and find new and innovative ways to support our community and help to create an environment so that all in Marion may continue to live, work, and thrive."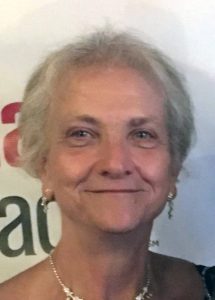 Chris Haas
Financial Director, Former Executive Director
Marion Adolescent Pregnancy Program (MAPP)
Nominated by Tami Galloway
Non-profit donation choice: Marion Adolescent Pregnancy Program
Chris Haas has been involved with MAPP for close to 40 years. She became a board member in 1981 where she also served as board treasurer, took the reins as the Executive Director in 1993, and, after 23 years, transitioned to her current position as Financial Director. In 1995, Haas was the driving force behind establishing and opening MAPP's Teen Living Center. This served as housing for pregnant and parenting teens who needed a safe place to live, offering support and security for the girls and their children. In 2000, Haas applied and received the State Help Me Grow (HMG) grant. With the receipt of this grant, MAPP became the provider for HMG services for Marion County. Through the years she was director, the teen pregnancy rate in Marion County dropped from 157 in 1993 to 60 in 2016. In 2015, MAPP received the Healthy Families of America accreditation for the HMG home visiting program. Marion was one of the very first counties in the state to receive this recognition.
Over the years, Haas has served on various community boards, including as treasurer for the River Valley Booster Club and, in the early 2000's, she chaired the 'Community of Character' United Way campaign promoting positivity throughout the Marion Area.
MAAP's current executive direction, Jennifer Laird, heralded Haas on her unwavering mentorship. "Chris has been truly instrumental in helping me to achieve my goals and aspirations in my professional life" said Laird. "I came into MAPP in 1999, straight out of college, interviewing for my first job in my field of study. Chris made me feel very at ease and comfortable. Lucky for me, Chris decided that day to take a chance on this young and inexperienced girl to become a home visitor for MAPP.
"Without Chris' encouragement and support all of these years," Laird continued, "I know I would not be where I am today. She has been a fantastic mentor, role model, leader, and cheerleader for me for a better part of my life, and I cannot think of anyone who deserves this honor more than Chris Haas. She has truly helped me to reach my full potential as a female in the work force."
Nominator Tammy Galloway concluded, "During her nearly 40 years with MAAP, Chris has made positive and life changing impacts on 1000's of women in the Marion area. Very few can say they have been involved in an organization for four decades and touched so many lives."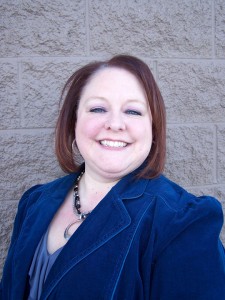 Heidi Jones
Director, Marion Matters, Inc.
Nominated by Tom Stotts
Non-profit donation choice: Marion Matters, Inc.
Four years ago Heidi Jones made the decision to leave a successful career and take on the leadership role for a fledging nonprofit, Marion Matters, Inc. She committed to use her leadership talents to give hope and provide skills to individuals struggling with a lack of resources. Using her creativity and initiative, Jones has found a way to triple the fiscal resources of the organization and has increased the support staff to help meet the needs of the 180-plus graduates of the Getting Ahead process. By holding each Getting Ahead graduate accountable to the goals they have set for themselves, she enables them to build their resources, stabilize their circumstances, and sustain themselves and their families to break the struggles of poverty and become a part of our community as tax-paying, productive citizens.
Jones also worked this past year to expand the concepts of Getting Ahead to school aged young adults by garnering the support of Rotary for a three year grant to support the R-Rules Training Series. This learning option will be offered as a for credit course option for student in the EXCEL Program at Harding High School.
Her most recognized achievement during the past year has been the creation of the first Employee Resource Network (ERN) in Ohio. The ERN is a low-cost, shared resource to help improve employee retention and productivity. It reduces the demands on the company's HR and management staff. The process saves corporations money through improved staff retention rates. It provides a confidential onsite Success Coach to be a direct conduit to social services, working with employees to eliminate barriers such as: attendance, job performance, financial debt, transportation, workplace conflict, childcare, housing, family challenges, and substance abuse … all of which can be obstacles to job retention and productivity. Not only does the ERN benefit those in our community, but it is a model that is being implemented in other cities in Ohio.
Although Jones has given to her community through her church and various board, as well as garnering local and national recognition, nominator Tom Stotts said you have to realize that "Over 70% of the 180+ Graduates of the Getting Ahead Program are women, many of them single parents who are children." He continued, "Heidi establishes a strong relationship working to obtain the knowledge and skills to stabilize their lives and households.
"Most importantly," Stotts said, "Heidi provides a role model for many of our grads who have never had a strong, positive female influence in their lives. By modeling her strength and leadership, Heidi is empowering and advancing the women she serves. One of the women Heidi has supported has co-authored the book Getting Ahead When Getting Out, and has been invited to present at the Bridges Out of Poverty National Conference the last four years."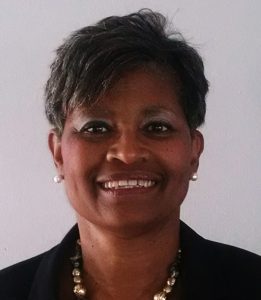 Jackie Peterson
Pastor, Logos Christian Ministries
Nominated by Lora Troutman
Non-profit donation choice: Peace and Freedom Committee
Pastor Jackie Peterson demonstrates excellence, creativity, and initiative through her leadership as the Pastor of LOGOS Christian Ministries, which she established in 2009. Peterson currently serves as the Supervisor of Women for the Southern District of Ohio in the Kingdom Connection Fellowship International. She also serves as Chaplain for the General Women's Department for Kingdom Connection Fellowship International, is an Advisory Board Member for the Marion Area Transit System of Marion, member of the Marion Minority Commission, and a member of the Mayor's Pastoral Group of Marion. Peterson also serves on the United Way Advisory board, and has spent the past two years as the current President of the Interdenominational Ministers Alliance (IMA) here is Marion.
Peterson developed an after school learning center for the children on the west side of the community that extends beyond the regular after school programs. Over the last six years, she has also been instrumental giving away over 300 book bags with school supplies.
As an advocate for the underserved and downtrodden within the community, Peterson is always seeking equal rights and opportunities for individuals regardless of race, religion, social economic status or gender. Peterson has recently embraced a young lady who is now living in an assisted living home in Marion and is trying to instill the value of this young lady's worth to her. Peterson has connected with several different women in the community to reach out to this young lady for encouragement, hygiene assistance, transportation as well as community involvement.
Nominator Lora Troutman said, "Pastor Peterson has encouraged countless women of all ages, race and income to pursue their God given talents to become a more productive citizen for Marion, Ohio. Although she has not been back in Marion for a few years," Troutman continued, "she has really made a lot of strides in uniting the community as a whole. She is and continues to pursue avenues and opportunities to make everyone that she comes in contact with a more valuable person … not just in the communities eyes, but their own as well."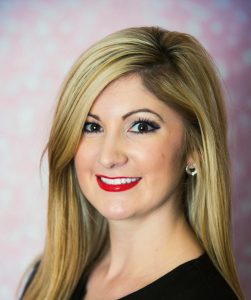 Lauren Schifer
Director, Mary Kay
Nominated by: Rebecca Williams
Non-profit donation choice: Marion County Humane Society
Lauren Schifer has been described as a force of nature. Mary Kay is a 4.7 billion-dollar company that has existed for 50+ years and Schifer started her own consultant business in 2014 based on that model. Since then, she has over 60 consultants, was awarded a company car within her first year with Mary Kay, and is on her way to earning her second one. Schifer is currently in the top 2% of her company, and her division is ranked #4 nationally. She has done this by being very hands-on and helping her consultants achieve their own goals…for example the woman who was able to pay for her family's very first vacation and another to develop an online sales campaign that paid for her college books.
Schifer is extremely involved in the Marion community. For the last three years, she has been volunteering with the Marion Area Humane Society serving as a board member, as well as a member of the marketing committee. Schifer runs a weekly program on social media "interviewing" adoptable dogs, taking them out in the community, and socializing them to prepare for adoption. She films herself taking the dog to get a Starbucks "pup cup" and showing all of her followers each pet's personality while explaining any special needs the dog may have.
Also a volunteer at Turning Point of Marion, she provides victims of domestic violence with complementary make overs to help improve their confidence and self-esteem and spearheaded an initiative with Mary Kay that resulted in a $10,000 corporate donation to Turning Point Marion in 2017.
Schifer also designed "adopt a grandparent," a program where she has her customers purchase body care sets that are delivered to area nursing homes during the holidays. In 2017, she had enough donations to reach residents in three different nursing homes. She is also part of the Marion Mentors 21 at Grant Middle School, a program that encourages a support relationship between an adult mentor and a middle school student. Schifer is also in her second year as cheer coach at Elgin Middle School.
"Lauren prides herself on her ability to help her team and her customers navigate through the world with more confidence and success," said nominator Rebecca Williams. "With her volunteer work and professional life you can say empowering women is her specialty. Her ideology has always been to help women discover their full potential and earn what they are worth."
Williams continued, "While being in your twenties can be a time when a lot of us are just struggling to figure out our place in life, Lauren is making a huge positive impact on everyone and everything she touches."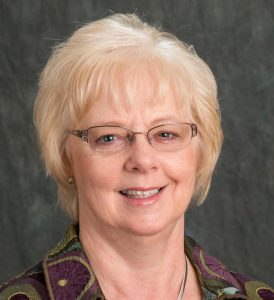 Cheryl Wickersham
Vice President of Housing Services, United Church Homes
Nominated by: Rev. Kenneth Daniel
Non-profit donation choice: Brownstone Terrace, Marion
Beginning as a staff accountant in 1993, Cheryl Wickersham rose to Vice President of Housing Services in 1998. She is the lead senior United Church Homes (UCH) executive who oversees the development, construction, management, and operations of a growing portfolio of subsidized affordable housing properties. Starting with a handful of properties, Wickersham has grown her division to become one of the top ten nonprofit providers in the country with 59 facilities, in 13 states and within two Native American tribal nations, serving a diverse population of almost 3000 people with affordable housing and supportive services.
Through another Wickersham initiative, UCH has also developed innovative and specialized housing for people suffering from traumatic brain injury and another for people who are totally physically disabled. Attuned to serve a diverse clientele, Wickersham has intentionally led the development of facilities that serve Haitian immigrant seniors in Florida, Native Americans in two states, and African American communities in four states. Her latest work focuses on growing UCH affordable housing through merger and acquisition. In addition, Wickersham is at the forefront of leading UCH in developing LGBTQ affirming affordable housing.
Wickersham has served at the national level on the Leading Age (nonprofit trade association) housing committee. In that role, she, along with others, has created an advocacy effort to lobby Congress for more funding for Housing and Urban Development construction and service coordinator programs in affordable housing. Because of her work, Leading Age involved Cheryl in a blue ribbon task force bringing recommendations to restructure certain HUD projects to increase their financial and operational sustainability.
Active locally, Wickersham has been financial secretary, vice president, and president of the church council at St. Paul's Lutheran in Waldo. She was part of an effort to partner with local food pantries to distribute fresh produce in the Waldo area, also volunteers with a variety of community service organizations involved with farming, FFA, 4H and the Marion County Farm Bureau. Wickersham volunteered with the OSUM alumni association annual bash and the Marion County Relay for Life committee. Additionally, the Wickershams raise Halflinger draft horses and are involved with the Central Ohio Draft Horse Association.
Nominator Reverend Ken Daniel said, "Cheryl has consistently been an excellent leader and mentor to many over the years, especially a growing number of women. She combines a love of people with a leader's passion for excellence."
He continued, "Cheryl is a teacher and lives to be an example to other women throughout our organization. As a member of our senior executive team, Cheryl works closely with me and our top leaders and board. I consider her among our best and brightest, our most dedicated and inspiring leaders at United Church Homes."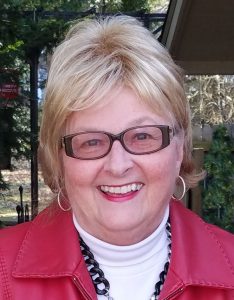 Shary Williamson
Author & Co-Owner, The Woodland Elves
Nominated by: Pam Hall and Doris Dunn
Non-profit donation choice: Explore-It-torium
A teacher for 40 years, many remember Shary Williamson as the teacher with the piano in her classroom. However, it's her current project that continues to touch lives around the world. In 2013, Williamson began The Woodland Elves project. Her first book, The Woodland Elves published in 2014, has sold thousands of copies and can be found in schools and homes in 68 different countries. Since then there has been a CD to accompany the first book, Small Talk card game to promote sharing and discovering, a second book, The Secret in The Forest, and her third book, The Woodland Elves Buried Treasure, debuts this month.
In 2015, Williamson opened The Woodland Elves adventure trail to the public. It's a quarter mile, two-hour multigenerational educational nature trail that promotes literacy, the love of nature, art, creativity, imagination and oneness.
Since 2013, Williamson has worked with Dr. Sharon Subreenduth, a professor at Bowling Green State University. Through the United States Department of State and Department of Education and two separate international programs which help teachers in 85 countries provide a foundation of English language skills to talented 13-20 year-olds from economically disadvantages countries, TEA (Teaching Excellence and Achievement) and ACCESS (The English Access Microscholarship Program), Williamson's work is reaching across the globe. Educators in India, Iraq, Peru, Guatemala, Nigeria, Jordan and more are using The Woodland Elves to not only teach English, but provide a joyful and positive message. A doctor in Yemen uses the Small Talk card game in a capitol city hospital to help children talk about the tragedies they have been forced to face.
Williamson is currently on the Board of Directors of the Marion City Parks and the Board of Directors for Marion's Children's Museum, Explore-It-torium. In the past, she was a part of the Heart of Ohio Chapter of the American Diabetes Association raising over $100,000 in a five-county area. She also was director of Rotary Park playground construction, volunteered over 1,000 hours in the Pediatric Department of Marion General Hospital, and was active with the children's choirs at both First Presbyterian Church and Epworth Methodist Church.
Nominators Pam Hall and Doris Dunn said "We asked Shary during our conversations, 'Do you ever have a bad day? When the giggles, joy and laughing out loud isn't there?' Her response, 'YES…not long ago, I voiced rather loudly to God, you have to tell me I'm doing the right thing!' Within minutes she received an email from a teacher regarding a speaking engagement from a year ago. The last words of the email were, 'Stay on the Path'."
They continued, "Shary's well-known mission statement hung in her classroom for 40 years and now hangs in her home, Pass the Joy of Life Around! At 72, Shary is still Passing the Joy of Life Around."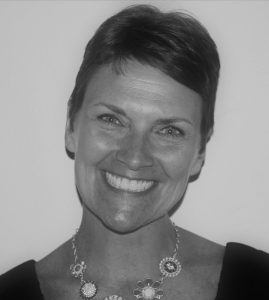 Kristi Wink
Production Director and Choreographer, Marion Palace Theatre
Activity Director, Marion Senior Center
Nominated by Diane Glassmeyer
Non-profit donation choice: Marion Palace Theatre
Kristi Wink's career began in 1979 when, at the age of 11, she was cast in the role of Pigtails in Oklahoma! Wink went on to play a number of roles both before, during and after college where she studied theatre at The Ohio State University graduating with a BFA degree in Acting.
Following reigns as Miss Marion Popcorn Festival 1988, Miss Heart of Ohio 1989, Miss Willard 1990, Wink was crowned Miss Ohio 1991 and represented our state in the Miss America Pageant in Atlantic City. During her reign, she traveled thousands of miles throughout the United States, Denmark and Japan. The following year, she moved to New York City to pursue her acting career working in TV commercials, soap operas and as a runway model.
Wink's dream came true when she was cast as a Follies Girl and Swing in the Tony Award Winning Broadway production of The Will Rogers Follies, where she performed with Mac Davis, Larry Gatlin and Mickey Rooney. In addition, she performed on TV's annual Tony Awards presentation where she danced with Liza Minnelli. After leaving New York, Wink moved to Cleveland where she taught Children's Theatre at The Beck Center, worked at the Huntington Playhouse, as well as at the Parmadale Children's Village as a Youth Activity Supervisor.
In 2006, Wink came home to Marion, where she has devoted countless hours to various schools and universities. She has been the operator of Act Two Studio for 14 years providing an opportunity for over 1,000 students to develop their acting skills. Through her mentoring she has assisted at least five students going into the professional theater career and helped more than 20 continue their theater education in college.
Wink has been actively involved at the Marion Palace Theatre for the past 36 years as a performer, choreographer, assistant director, director, and the School Matinee Coordinator. Productions she has been involved with have generated over $500,000 in funding for the Palace. Wink volunteered her time to direct, choreograph, and teach children for six years using the special program she developed "Set the Stage". She was also an instructor for 13 years for Shooting Stars Youth Theatre, an enrichment program that included voice, dance, and acting for ages 6 to 18. "These programs," said Diane Glassmeyer who nominated Wink, "gave kids more than theatre tools. They gave these kids an extended family and unconditional love in a strict environment with encouragement and consequences.
"Kristi has empowered thousands of lives through her teaching, training and mentoring,"continued Glassmeyer. "Whether it is in mentoring students to continue their performing college and professional career paths or helping them learn basic principles to help them succeed in life, Kristi shared with them the gift of confidence and self-belief."