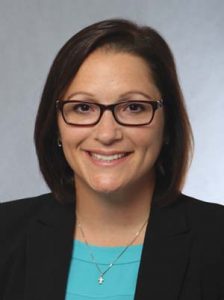 Lori D. Seckel, of Marion, a Modern Woodmen of America regional director, recently attended the Modern Woodmen Leadership Career Institute, held at Modern Woodmen's home office in Rock Island, Ill.
Modern Woodmen's top managers are invited to attend the event where elite speakers teach attendees to become better leaders, improve results in their regions, and inspire those with whom they work. Attendees also have the opportunity to exchange management best practices with other leaders.
Founded in 1883, Modern Woodmen of America, a fraternal financial services organization, offers financial products and fraternal member benefits to individuals and families throughout the United States.