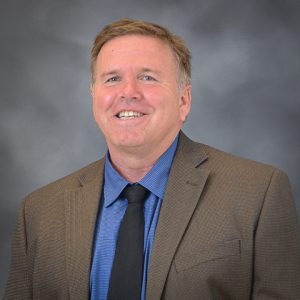 Marion Technical College has announced Michael Stuckey as the new Director of the Marion Technical College Foundation.
"Mike Stuckey has spent more than 20 years helping Marion Technical College students succeed," said Dr. Ryan McCall, President of MTC. "Combine his experience with fundraising and community involvement, and he will help us increase the number of scholarships available for students."
Michael Stuckey will be the first full-time director of the MTC Foundation. Recently, he served as the Dean of Student Services. Prior to that, he was the Director of the Student Resource Center. Stuckey also has been very involved in the community, serving on the boards of the Marion Palace Theatre, the Marion Noon Kiwanis, the Crawford-Marion ADAMH Board, Marion Goodwill Industries and the YMCA.
"I've spent my career helping students overcome academic, financial and life hurdles to their education," said Stuckey. "I look forward to working with community members who are passionate about changing lives to expand the number of students we serve."
The MTC Foundation currently has about $1 million in assets and awards about $40,000 in scholarships annually to students in need. More than 90% of MTC students receive some form of financial aid. For some students, these scholarships can make the difference in completing a college degree.
"We are excited to have our first full-time director for the MTC Foundation," said Dr. Bob Haas, president of the Foundation Board of Directors. "With his experience and dedication to student success, Mike Stuckey is the perfect leader for the Foundation."
Stuckey is looking forward connecting with alumni, retirees and community supporters and inviting them to the Marion Campus for events to see how MTC is growing. He looks forward to getting involved with employers and local leaders in Marion and the surrounding counties.
Stuckey co-created the Harper-Stuckey MTC Scholarship at the Marion Community Foundation, which provides annual scholarships for nontraditional students who are the first members of their families to attend college. This scholarship was established by MTC retiree Andy Harper and expanded in memory of Lois Stuckey, a long-time educator in the Marion City Schools.
Since opening its doors 47 years ago, nearly 50,000 local residents have walked through the doors to learn new skills, earn new certifications and degrees, and open up new career and educational opportunities. For more, go to mtc.edu or call (740) 389-4636.