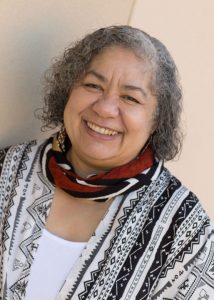 The Ohio State University at Marion will host it's 11th Annual A Taste of Culture International Festival 4:30 to 8:00 p.m. in the Alber Student Center on the Marion campus, Thursday, April 5, 2018.
A Taste of Culture plays host to a multitude of informational booths, live entertainment, food from around the world, henna art tattoos, arts and crafts, and cultural presentations. Bringing together the customs, traditions, color, and flavor of people from diverse ethnicities highlights what organizers feel makes the event successful each year. Admission for this annual event is free and open to the public. The festival attracts 700-800 area residents to campus each year.
Local vendors, restaurateurs, and community members will provide samples of food representative of ethnic cuisines from across the globe. Donations are encouraged for purchase of food tickets to sample the food on hand. Proceeds from donations for food and beverage items benefit minority scholarships at Ohio State Marion.
This year's Taste of Culture featured educational presenter is Lyn Ford, a fourth-generation storyteller who listened to and learned from the elder storytellers in her Affrilachian (African American Appalachian) family. Ford is a nationally recognized raconteur and workshop presenter, a writer, a Thurber House mentor to young authors, and an Ohio teaching artist with the Ohio Alliance for Arts Education (OAAE) and the Ohio State-Based Collaborative Initiative of the Kennedy Center (OSBCI).
Ford shares the gifts of the oral tradition with interaction, rhythm and rhyme, humor, personal history, and heart. Lyn has performed at storytelling and education conferences and storytelling festivals across the United States, including the National Storytelling Festival in Tennessee, the Timpanogos Storytelling Festival in Utah, and the Talk Story Festival in Hawaii. She has also shared her stories at the Cape Clear International Storytelling Festival in Ireland.
Ford calls her stories "Home-Fried Tales" to honor her father, who was a terrible cook, and the best storyteller she ever heard.
In 2018, she will be a featured teller at the Sydney International Storytelling Conference in Australia and will return to Ireland for the Cape Clear International Storytelling Festival.
For more information, or to get involved with A Taste of Culture, contact Shawn Jackson in The Ohio State University at Marion Office of Student Life at 740-725-6219 or email jackson.368@osu.edu.