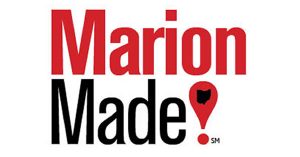 The 2018 Marion Popcorn Festival Parade will step off at 6:00 p.m. on Thursday, September 6, and receiving the honor of Grand Marshal and leading the 2018 parade will be MarionMade!
MarionMade!, an initiative led by Marion Community Foundation, is about loving our Marion area's people, places, products and programs; about acting like someone who loves our community would act; about developing relationships and investing in our community; doing what's good for our community because we know that good will benefit us all and is an exclamation they proudly stand together in support of our vibrant community.
"We are honored to be chosen as this year's Popcorn Festival Grand Marshal," said Vicky Branson, Program Manager. "The Festival means so much to the community; telling our history, providing quality entertainment and fun time for families and highlighting our community to visitors coming to discover what we have to offer."
"The Popcorn Festival shows the MarionMade! spirit in everything they do, from their volunteers with our logo emblazoned on their jackets to the many ways they show the pride Marion has in our people, places, products and programs," continued Branson. "Thank you for showing pride in our community and honoring MarionMade! as Grand Marshall for the parade. We hope that everyone that evening will also show their MarionMade! spirit."
Dean Jacob, President & CEO of Marion Community Foundation, said, "MarionMade! is an exclamation that we have a vibrant community composed of wonderful people, places, products, and programs. We are truly honored to be chosen as the Grand Marshal of one of Marion's premier events that showcases our vibrancy."
For more information, visit our web site at www.popcornfestival.com or call 740-387-FEST. The Marion Popcorn Festival is sponsored in part by the City of Marion.