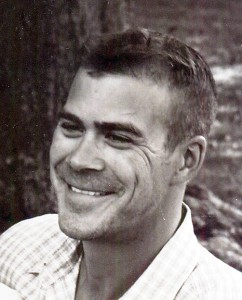 Christopher E. Lee, age 38, passed away tragically on Sunday, June 15, 2014.
He was born on October 6, 1975 in Marion, Ohio and lived there most of his life until recently when he moved to Hilliard, Ohio.
Chris had a long and successful career with UPS. He enjoyed hunting, motorcycle riding and working with his hands. Most of all, Chris loved spending time with his daughter Melanie.
Chris is survived by his daughter Melanie Lee; his parents Calvin R. (Cheryl) Lee of Marion and Margaret A. (Richard) Warwick of Marco Island, FL; 6 sisters Deidri (Lee) Hines, Erin Winans, Katie Chamberlain, Wendy (Kathie) Westwick, Michelle Warwick and Mindi (Nate) Miller; 2 brothers: Daniel Lee and Jeff (Adria) Warwick; Grandparents Forrest and Pearl Hall; and numerous aunts, uncles, cousins, nieces and nephews.
He is preceded in death by his grandparents Robert and Mary Lee.
Visitation will be held on Friday, June 20, 2014 at the Denzer-Farison-Hottinger & Snyder Funeral Home, 360 East Center St., Marion from 4PM to 8PM; Funeral services will be at the funeral home on Saturday at 10AM with Pastor Tim Miller officiating; Burial will be in the Caledonia Cemetery. A reception will follow after the graveside at the Abundant Life Assembly of God Church, 2303 Marion-Mt. Gilead Rd., Marion.
Donations may be made to the St. Jude Children's Research Hospital, 262 Danny Thomas Place, Memphis, TN 38105
The Denzer-Farison-Hottinger & Snyder Funeral Home is honored to be serving Chris's family and your condolences may be expressed to the family at www.snyderfuneralhomes.com