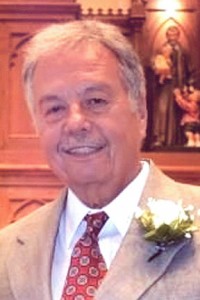 Alfred T. "Al" Dietrich age 69 of Marion, passed away on Thursday, August 14, 2014 at Marion General Hospital from injuries sustained in a motorcycle accident. He was born June 25, 1945, in Indonesia (Dutch Colony), to the late Alfred and Johanna (VanderKallen) Dietrich.
On February 14, 1979, in Marion, Ohio, he married Sandra (Ellwood-Duckworth), who survives. They were married for 34 years and resided in Marion their entire married lives.
Al was employed as an Engineer for Todco Overhead Door for 35 years until retiring in 2000. After retiring he worked part time at CenMac. Al was always working on projects for his family and friends. He loved to ride and work on motorcycles. He enjoyed life to the fullest, and loved being with his family more than anything. Every day was filled with enjoyment for him, especially Thursday "Family Night." Through the years, Al was an amazing husband, father, grandfather, and great-grandfather. He always had the natural ability to help others.
He is survived by two sons: Scott (Gretchen) Dietrich, Marc (Rebecca) Dietrich of Kingsport, TN; two step-sons: Mike (Diane) Duckworth, Phil Duckworth of Marion, OH; six grandchildren: Holly Bowen, Heidi (Austin) Stage of Marion, OH, Michael Kirby, Elizabeth Peebles, Alison and Ethan Dietrich of Kingsport; two one year old great-grandchildren: Owen Stage and Weston Bowen. Also surviving is one brother: Alfred (Fred) Dietrich; two sisters: Greta (Ken) Elia and Tilly (Dave) Gresh; several nieces, nephews. He was preceded in death by parents: Alfred and Johanna Dietrich and his sister: Jeanette McGothlin.
In lieu of flowers, memorial contributions may be made to St. Jude Children's Research Hospital and Saint Vincent De Paul. In memory of Al share kindness with each other.
Friends and family may call at St. Mary Catholic Church on Wednesday, August 20, 9:30-10:30 am. A mass immediately following at 10:30 am with Father Thomas Buffer presiding. Burial to follow at a later date. Online condolences may be expressed at www.gunderhallandfolk.com.