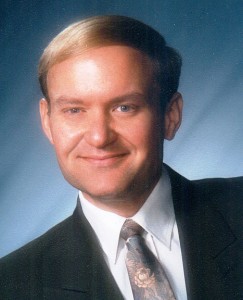 David L. Lawrence, age 59, of Porter, Texas, and formerly of Marion, passed away at his home on Monday, August 18, 2014.
David was born in Marion, Ohio on January 9, 1955, the son of the late Joseph Leroy Lawrence and Marilyn Joan (Sifritt) Lawrence Bailey. David attended River Valley High School and graduated in the class of 1973. He then attended college at Kent State.
David worked for the Union Tank Car Company for 31 years. He began his career with the company in Marion, and then moved to Chicago, spending 3 years there; Alexandria, Louisiana for 6 years and most recently in Porter, Texas. He was extremely dedicated and loyal. When he was in Louisiana, he oversaw a $100 million plant project. In Texas, David was the Personnel Manager, Safety Director and Union Negotiator.
In addition to his career, his time in Marion was spent working as a Paramedic, EMT and Firefighter. David was instrumental in creating the First Consolidated Fire Department in Caledonia. He was a licensed instructor at Tri-Rivers Career Center, teaching EMT courses. He also served as a 4-H advisor, board member of the Marion County Fair; he was Marion County Fair King and is a 50 year member of the Ohio State Fair.
During his time in Louisiana, he was a church deacon and also served as a board member of the Alexandria Hospital.
Since 1973, David has been involved with referring and umpiring football, baseball and softball games. He had the opportunity to be a Division 5 referee at the Superdome in New Orleans for the Sugar Bowl.
David is survived by his brothers: Steve (Jeri) Lawrence, Bruce (Leah) Lawrence, all of Marion and Matthew (Rhonda) Lawrence of Worthington; step-mother: Pat Lawrence; nieces and nephews: Jill (Clay) Franklin, Danny Lawrence, Lindsay (Sam) Criswell, Jacob, Cade, Josh, Alex and Jessie Lawrence; Aunt: Kate "Kaka" (Ron) Warfel; and Cousins: Micki (Joe) Kochheiser and Betsy (Tim) Haas.
He is preceded in death by his father Joseph Lawrence and mother Marilyn Bailey and a nephew, Jeff Lawrence.
Visitation will be held on Sunday, August 24, 2014 at the Denzer-Farison-Hottinger & Snyder Funeral Home, 360 East Center St., Marion from 3PM to 6PM; Funeral services will be held on Monday at the Trinity Baptist Church, 244 S Main St, Marion at 10:30AM with Dr. Richard Farmer officiating; Burial will be in the Marion Cemetery; following the graveside service there will be a lunch served at the church.
If so desired, donations may be made to the First Consolidated Fire Department of Caledonia, 115 N High St, Caledonia, OH 43314.
The Denzer-Farison-Hottinger & Snyder Funeral Home is honored to be serving David's family and your condolences may be expressed to the family at www.snyderfuneralhomes.com