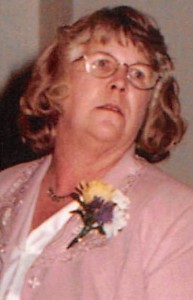 Roberta Ann Bellamy, 68, of Columbus, Ohio passed away at Marion General Hospital on July 18, 2015.
Roberta is survived by her sons: Mark (Mandy) Bellamy and Chris Bellamy; grandson Matthew Bellamy; brother and sister-in-law David and Jill Montrose; one nephew David Montrose and two nieces: Cindy Vrabel and Sandi Heil.
Roberta attended the Richland Road Church of Christ. She worked for the Central Ohio Transit Authority for many years. She was forever young and happiest when enjoying the little things in life such as being surrounded my friends, family and pets. Roberta possessed a warm mother's heart, a gentle touch and selfless soul. She and grandson Matthew were best friends. She will be incredibly missed by her family and friends now and forever.
She is preceded in death by mother and step-father Dorothy and William Craig, and infant son Matthew.
Memorial services will be held on Saturday August 1, 2015 at 1 p.m. at the Richland Road Church of Christ, 535 Richland Road Marion, Ohio 43302.
In lieu of flowers, the family requests that donations be made to the Capital Area Humane Society.
The Gunder/Hall and Folk Funeral Home, a division of Snyder Funeral Home, is honored to be serving Roberta's family and condolences may be expressed to the family at www.SnyderFuneralHomes.com