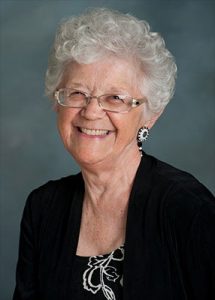 Dr. Carol S. Kelly, 77 of Simi Valley, California, died Friday, February 10, 2017 at Los Robles Hospital & Medical Center in Thousand Oaks, California.
She was born May 15, 1939 in Marion to the late Leland M. and Vera (Beers) Kelly.
Carol was a keynote speaker and conference organizer for national and international conference advocating for children.  She began her career at California State University, Northridge in 1969.  She provided key leadership in developing and implementing the interdisciplinary program in child development, and working across and beyond campus to strengthen the program — which later became the Department of Child and Adolescent Development. Having established a legacy through her teaching, she continued to mentor students and alumni as a professor emeritus.
Last year, she received the Lifetime Professional Achievement Award from the Association for Child and Youth Care Practice at the 33rd FICE (International Federation of Educative Communities) Congress in Vienna, Austria in August.
She is survived by a daughter, Amber Taylor, Farmington, New Mexico; two granddaughters, Eliza Taylor, Farmington, New Mexico; Reyna Taylor, Simi Valley, California; a great-grandson, Samson Taylor; two sisters, Marilyn Rabbitt, North Palm Beach, Florida; Patricia Kelly, Marion.  She was preceded in death by a brother, Merle L. Kelly.
A memorial service will be held Sunday, April 23, 2017 at 1:00 PM at the Richwood First United Methodist Church with Pastor Joe Rhea officiating.  Private burial will take place at a later date in Claibourne Cemetery.
Memorial gifts may be made to the Carol S. Kelly Endowment Scholarship (givenow.csun.edu)
Condolences and remembrances may be expressed at www.stofcheck-ballinger.com