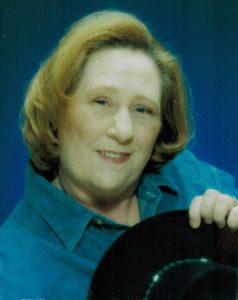 Catherine W. Kroeckel, age 67, of Marion, Ohio, passed away on Monday, July 10, 2017 at Riverside Methodist Hospital. She was born on February 16, 1950 to the late Edward and Florence Irene (Gunter) Mattison.
Catherine spent twenty years working as a nurse's assistant at a nursing home. She loved her dogs, her children, and her grandchildren, and she enjoyed cooking whenever she got the chance. She was everyone's mom or grandma, and she will be dearly missed by all who knew her.
She is survived by her sons Robert (Jamie) and Garold Hamm of Marion; her sisters Sandy and Vickie; her grandchildren Kiersten Renee Smith, Hannah Irene Hamm, and Patrick and Ashlee Hamm; and her great-grandchildren Tarah and Jaxson Smith and Bryson Hamm.
She was preceded in death by her parents Edward and Florence, as well as her brother Ed Mattison.
Condolences may be expressed to the family online at www.boydbornfuneralhome.com.