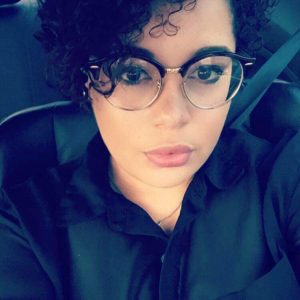 Courtney Teague, age 24, passed Sunday August 20th, 2017. She was born May 29, 1993 in Marion, OH to Donna Cocherl-Brady and Timothy Teague.
Courtney graduated from Marion Harding High school in 2011, and pursued her passion of nursing at Marion Technical College and Chamberlain College of Nursing. Upon receiving her RN, she worked as a cardiac intensive care nurse at Grant Hospital in Columbus Ohio as well as the OSU Ross Heart Hospital. She loved to care for people, whether it was in the cardiac unit, S.A.N.E or even just her friends. She was a very humbled and selfless soul who put other's well-being before her own.
Outside of work, Courtney loved to travel, try new foods and write reviews for them, play with her dogs Larry and Stewart, and enjoy time with her numerous friends and family.
Courtney was brilliant, beautiful, passionately driven, humble and impactful. She blessed the lives of every person she met and befriended. Many people never saw her without her signature smile that could light up an entire room. She loved her family and siblings more than anything, and always used them as fuel and motivation to keep her going.
Courtney is survived by her grandmother, Martha Cocherl, Mother, Donna Cocherl-Brady, Siblings, Nathan Cocherl, Devin Cocherl, Ajah Cocherl, Kayla Teague, Lexas Teague, Timothy Teague II, Isaiah Teague, Crossificio Teague, her beloved girlfriend, Nakesha King, as well as a few nieces and nephews.
Memorial Services will be held Saturday August 26th at Fairpark Community Baptist Church in Marion, Ohio. Services will begin at 11am and will be followed by a potluck and time of celebration at 12. Condolences may be expressed to the family online at www.boydbornfuneralhome.com.