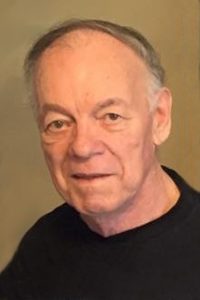 Melvin Eugene Perry, 79, of Marion, OH, passed away on Monday, December 4, 2017, at 5:27 am after a brief illness.
Melvin was born on July 26, 1938, in Hornell, NY to the late Carlos Ackley Perry and Thelma Virginia (Tuller) Perry. He was preceded in death by his wife and high school sweetheart, Karen (Barrick) Perry, both of whom were 1959 graduates of Marion Harding High School. They were wed on November 15, 1959 in Marion, OH.
He was also preceded in death by brothers Darwin Perry and Gerald Perry and sisters Velma Jean (Perry) Stephens, Shirley Perry and Virginia Perry.
Melvin was devoted to his family and friends and worked for 43 years as a machinist for various railroads including Erie Lackawanna and Conrail. In his youth, he was a 3-time state wrestling champion in New York, Pennsylvania and Ohio as well as a weightlifter and body builder. As an adult, he coached at Marion Baseball for Youth, was an active bowler and was a member of the American Legion Post 162.
He is survived by his children Douglas Eugene Perry (Teri Anders) of Marion, OH, Elaine Sue (Mark) Botz of Katy, TX and Brian Thomas (Lisa) Perry of Concord, NC. Sisters: MaryLou Betz of Galion, OH and Beverly Ward of Westerville, OH. Brothers: Ronald Perry of Darien Center, NY and Duane Perry of Portland, OR. Grandchildren: Douglas II (Amanda) Perry, Elizabeth (Eric) English, Hollie Perry, Christopher (Britt) Botz, Jason Botz, Justin Botz, and Marissa (Joseph) Aiken, Jake and Dylan Perry and great-grandchildren Carter Botz, Ethan English, Connor Perry and Emberlee Perry.
Visitation will be held on Friday December 8, 2017 starting at 12pm to 1pm at the Boyd-Born Funeral Home. A funeral service will be held on Friday December 8, 2017 at 1pm at Boyd-Born Funeral Home in Marion. Pastor James West will preside. Burial will follow at Marion Cemetery.
In lieu of flowers, donations may be given in Melvin's memory to the American Legion Post #162. Online condolences can be expressed to the family at www.boydbornfuneralhome.com.
Similar Posts: