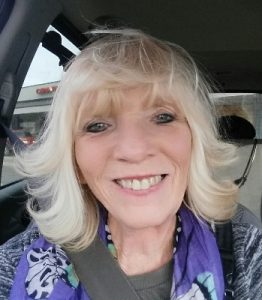 Dianne K. Ball, of Marion, died Thursday, January 4, 2018, at Marion General Hospital surrounded by her loving family.
Dianne was born on June 8, 1954. to the late Shirley Joan (Davis) and Paul "Dwight" McGowan Sr. She was a member of the Marion Harding class of 1972.
Dianne shared 45 years of marriage with the love of her life, Larry A. Ball, whom she married on December 2, 1972.
An excellent cook, Dianne worked as a food and dining service coordinator for MARCA Schools and Industries and the Sterling House Assisted Living, for many years.
Sharing a special bond with her family, she enjoyed spending time with her husband and their three daughters. She loved camping, listening to music and playing games together. Dianne also loved to spoil everyone with their favorite meals, such as spaghetti and meatballs & stuffed peppers. In her free time, she loved making crafts and spending time with grandchildren. Teaching them to cook, taking them shopping and making funny videos together. Christmas was a special time for all of them, this year especially. Dianne overflowed with love for her family and friends, and would do anything for them. She had a great sense of humor, and a beautiful smile. She will be missed by many.
Left to cherish her memory are her husband of 45 years, Larry A. Ball; their three daughters: Angela C. (Justin) Fletcher, Adrean J. "Annie" (Eric Wishon) Ball, and Lindy D. (Dustin) Conner; eight grandchildren: Halie (Chris White) Seiter, Courtney and Jenna Martin, Kaydence and Kenzie Kougher, Abby, Addison, and her one and only Grandson, Zackary Conner; one great-granddaughter, Josie White; three siblings: Linda L. Ball, Paul D. McGowan Jr., and Kelly (Kathy) McGowan; she is also survived by numerous nieces, nephews and many special cousins.
Including her parents, Dianne was preceded in death by her brother-in-law, Randy L. Ball. Burial will take place at Chapel Heights Memory Gardens at a later date. Services honoring Dianne's life will be observed privately by her family.
In lieu of flowers, memorial contributions may be made directly to the family whom have decided to donate to MARCA School and Industries.
Snyder Funeral Homes of Marion are honored to have to serve Dianne's family and your condolences may be shared with them via www.SnyderFuneralHomes.com.
Similar Posts: