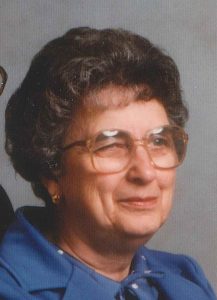 Helen Marie Chase age 93 of Marion, Ohio passed away Sunday, March 11, 2018 at Dewolfe House Assisted Living.
Surviving sons, Glen (Dianne) Larry (Peggy) and Frank (Holly) and numerous grandchildren and great grandchildren. She was preceded in death by her husband Charles, son Ron and granddaughter Julie.
Visitation will be held Tuesday, March 13, 2018 from 4 -5 PM at the Boyd-Born Funeral Home. Immediately following visitation Pastor Dale Baker will present a brief Memorial Service. Burial will take place later at Marion Cemetery.
In lieu of flowers the family request memorial contributions may be made to Kindred Hospice. On line condolences may be expressed to the family at www.boydbornfuneralhome.com
Similar Posts: