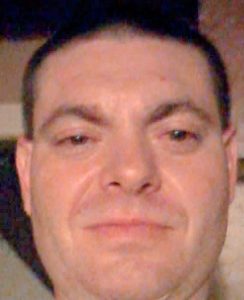 Shad D. Fox of Marion, formerly Prospect, passed away unexpectedly March 12, 2018. He was born May 19th, 1973 in Delaware OH.
He is survived by his mother Cathy (Schultz) Pask, daughter Kylee Clark, and special boy Chance Sharp all of Marion; grandmother Barbara Schultz of Prospect; uncles and aunts Ron and Charm Fultz, Rick and Patty Schultz, Julie George, Mike and Wendy Sisson, Troy and Sarah Schultz, and too many great Schultz's to list. Numerous cousins.
Shad was preceded in death by father Willard Fox, grandfather Donald Schultz, great grandparents George and Helen Schultz, Donald and Mary Almendinger.
Day Funeral services in Gahanna handling final arrangements. Private service at a later date.