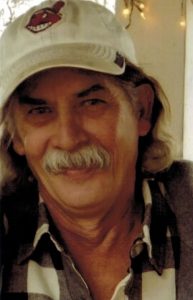 Joe G. Acker age 64 of Edison, Ohio passed away Wednesday, May 23, 2018 at Riverside Methodist in Columbus, Ohio.
He was born October 18, 1953 in Marion, Ohio to C. Gordon and E. Jane (Green) Acker.
Joe graduated from Pleasant High School in 1972, he was employed at Whirlpool Corporation for 40 years as a press operator.
He is survived by his mother, E. Jane Acker of Prospect, Oh., his son, Shad (Melanne) Acker of Nashville, Tn., Ty (BJ) Acker of Mount Vernon, Oh., his grandchildren, Gabby Acker and Ian Acker, sisters, Debbie (Tom) Minser of Cardington, Oh., Linda Hoffman of Edison, Oh., brothers, Tim Acker of Pine River, Wi., Ben (Tammy) Acker of Prospect, Oh., and numerous nieces and nephews that loved Uncle Joe.
Joe was preceded in death by his father, C. Gordon Acker.
Private family services will be held. The Boyd-Born Funeral Home is handling the arrangements for the family.