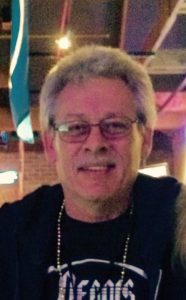 Philip V. Nichols age 59 0f Marion, Ohio passed away Tuesday, May 1, 2018 after a four-year battle with cancer.
He was born November 24, 1958 in Ohio to the late Vernon and Mary (Sedor) Nichols.
Philip promoted/sold merchandise for Dennis De Young for over two years. He loved music and trains.
He is survived by his daughter, Erica Nichols of Marion and his step-son, Gary Jackson of Marion.
No services will be held at this date.