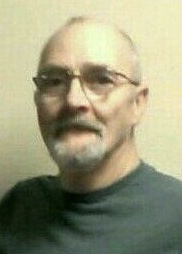 Russell Charles Edwards, 73 of Richwood died early Thursday morning, June 28, 2018 at home surrounded by his family and loved ones.
He was born August 26, 1944 in Indiana to the late Robert and Ruby (Bird) Edwards. He was also preceded in death by two brothers, Floyd Starks Jr. and Philip Edwards, 3 sisters, Rosalaee Baier, Pat Holycross and Becky Miller, one grandchild and one great-grandchild.
On November 16, 1984 he married the former Charlene Hayes in Richmond, Indiana, and she survives.
Russell was a veteran of the U. S. Army serving in Vietnam. He worked in hydraulic maintenance for Marion's steel industry for 45 years through all its owners: Pollack Steel, Armco, Marion Steel and Nucor Steel.
He was a Nascar fan, and enjoyed collecting old and new coins, traveling with his wife and spending quality time with his grandchildren and great-grandchildren. Russell could often be found tinkering in the garage with his tools, helping a friend or neighbor in need, or playing Mr. Fix-It to whomever needed it.
He is survived by his children, Dwayne (Tracy) Edwards, Pikeville, North Carolina; Russ (Cindy) Edwards, Lewis Center; Lisa (Randy) Dickerson, Marion; Steve (Yvette) Edwards, Marion; , Charley (Jill) Adkins, Richwood; Angel (James) Coleman, Prospect; Amber (Daryle) McFall, Richwood; Clifford (Teresa) Edwards, Kenton; 17 grandchildren, 8 great-grandchildren, 3 sisters, Iona Shaw, Wisconsin; Roberta Callahan, Indiana; Peggy Rowland, Marion.
In keeping with Russell's wishes, there will be no formal services.
Memorial gifts may be made to the American Cancer Society, 5555 Frantz Rd., Dublin, OH 43017.
Condolences and remembrances may be expressed at www.stofcheck-ballinger.com
Similar Posts: