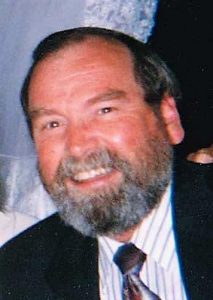 Robert Jeffrey Messenger, age 69 of Marion, passed away on Thursday, September 13, 2018 at the Ohio State University Wexner Medical Center. He was born on June 15, 1949 to the late Robert Warren and Twila June (Scheneck) Messenger.
Jeff worked for the United States Postal Service for over 35 years. He was a letter carrier and the local Union President. He served on the Ohio State Board of Letter Carriers and was one of the first members of the Dispute Resolution Team. He was also a veteran of the United States Armed Forces. He loved riding motorcycles, and he enjoyed spending time with his friends.
Family to Jeff was more than just sharing a name. Family meant love, and he loved everyone so deeply and so unconditionally.
He is survived by his daughters Julie and Jodie; his sister Sally Jo (Edward) Mendez; his grandchildren Amelia, Jack, and Ben; and his niece Jennifer (Jason) Sanders.
He was preceded in death by his parents Robert and Twila Messenger and his nephew Christopher Mendez.
Calling hours will be held on Monday, September 17, 2018 from 5 pm to 7 pm at the Marion Bible Fellowship, 590 Forest Lawn Dr., Marion, Ohio. Services will take place on Tuesday, September 18, 2018 at 10 am at the Marion Bible Fellowship. Burial will take place at a later date.
Condolences may be expressed to the family online at www.boydbornfuneralhome.com.