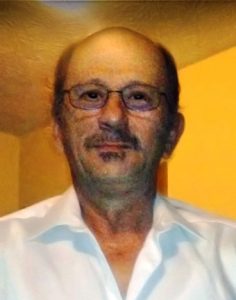 Thomas Kenton "Kenny" Meadows, age 61, of Washington Courthouse, died Sunday, September 9, 2018, at home surrounded by his loving family.
On January 15, 1957, Kenny was born in Leesville, Louisiana, one of five children of Robert Lee Meadows Sr. and the late Winona Mae (Leeper) Meadows. He graduated from Marion Harding High School in the Class of 1975.
Shortly following graduation, Kenny enlisted to serve his beloved country in the United States Navy from 1975 to 1977.
Kenny worked for Keihin Thermal Technology and Mt. Sterling Hospital.
Having a heart of gold, Kenny always looked out for all of his family and friends. He was everyone's first call if they ever needed anything. He was one of the best men you could have ever known.
Left to cherish his memory are his beloved wife, Shelly Meadows of Washington Courthouse; three children: Thomas Christopher Meadows of Nevada, Tasha (Chase) Allen of Mt. Sterling, and Thomas Kenton "Bubba" (Courtney) Meadows II of Vero Beach, FL; four grandchildren: Pandora, Daniel, Dakota, and Raylynn; his father, Robert Lee Meadows Sr. of Marion; sisters: Leila (Wayne) Lawrence, Yolanda (Dwayne) Lewis, Penny (John) Woods, and Vesta (Kevin) Murnahan; and numerous nieces and nephews.
Including his mother, Kenny was preceded in death by seven siblings: Beverly Gail Tracy, Penny Nash, Robert Lee (Kathy) Meadows, Jr., Lawana (Rusty) Knox, Shawnee (Jr.) McKinster, Leona (Brian) Atkins, and Sonia Smith.
Military honors for Kenny will be observed Saturday, September 15, 2018, at 12:30 p.m. at Lincoln Park, 879 N Prospect St, Marion, OH 43302. They will be performed by the Marion County United Veterans Council.
Memorial contributions may be made to his family to help with unexpected expenses.
Snyder Funeral Homes of Marion are honored to serve Kenny's family and your condolences may be expressed to them by visiting www.SnyderFuneralHomes.com.