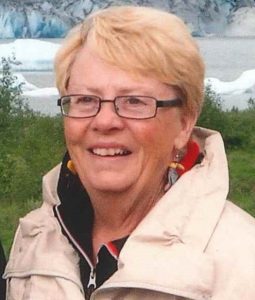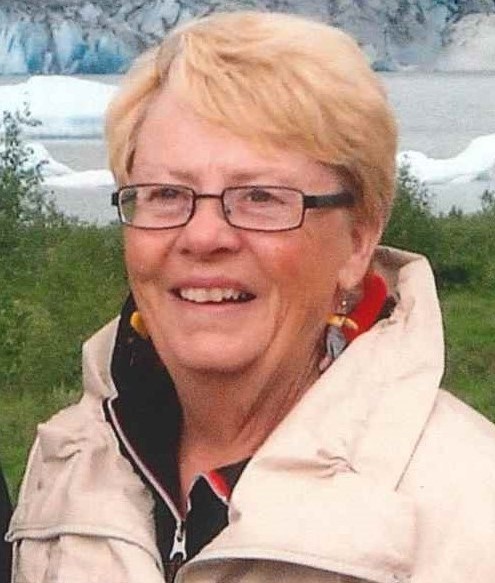 Heaven gained another angel as Carole Jean Boyd, 77, owner of the Boyd-Born Funeral Home, was called home to join her Heavenly Father and late husband, Phillip F. Boyd.  She passed away peacefully, with her family at her side, at the Presidential Center on Oct. 13, 2018 after a long battle with breast cancer.
Born in Meadeville, PA to the late Clifford and Geraldine Custard, Carole was raised in Marion, OH and graduated from Marion Harding High School in 1959. In her high school years, she was a majorette and became a regular at the Hy-Way Rollerena.  She met her first husband there, and she continued to skate well into adulthood with her children.  Carole married the late Charles Mitchell in 1960, and they had four daughters together during their 23 years together.  Carole remarried to Phillip Boyd at the Emanuel Lutheran Church in 1983.  They spent nearly every waking minute together until his death in 2006.  They loved to spend time at their cottage in Indian Lake and their winter home in Georgetown, FL.  They also enjoyed camping, fishing, and bird watching.  One of the highlights of their travels was a several month trip through Alaska.  Carole enjoyed Alaska so much that she took her daughters there to share a glimpse of what she fell in love with.  That was truly a trip of a lifetime.  She was able to travel to each of the 50 states, except for Hawaii.  Some of Carole's other passions included crocheting, quilting, reading and writing.  She did write a novel and many poems.  She will be remembered for her love of one special holiday.  This special holiday was Christmas.  Her house was decorated with Christmas trees year-round, her dinnerware was Christmas themed, and she always made sure that Christmas was a memorable time. She just enjoyed everything about Christmas.
Throughout her life, Carole felt a calling of service by collecting an array of items to meet certain needs and making blankets, quilts, and layettes as a ministry for people who needed them both here and overseas. She enjoyed going to "garage sales" to get baby clothes, silverware and other items to supply disaster relief essentials.
Since Carole liked to travel, she was a part of different communities.  Just as all snowbirds do, when the weather would start getting cold, she would travel to her home in Florida.  Wherever she was, she attended church.  While she was in Marion, she would attend the Dayspring Wesleyan Church and many of its other events.  While in Florida, she would attend the First Presbyterian Church in Crescent City.
Carole was preceded in death by her parents, her husband, and a daughter, Krista Mitchell.
Family who will cherish her memories are daughters: Vickie McClellan of Marion, OH, Denise (Douglas) Rutherford of Atlanta, GA; Kerrie (Shane) Mitchell-Hines of Marion, OH and her half-brothers: Danny Custard, Clifford Custard and Richard Custard; her grandchildren: Michael McClellan, Marcus McClellan, Laurel Buchanan, Madelyn Rutherford, Kristal Lawrence, Nathan Lawrence and Darren Lawrence; and her great granddaughter, Makayla Lawrence.
Friends and family may come to honor Carole's life on Tuesday, October 16, 2018 from 2pm to 4pm and 6pm to 8pm at the Boyd-Born Funeral Home.  The funeral service will be held on Wednesday, October 17, 2018 at 11:00 am at the Dayspring Wesleyan Church with Reverend David Holdren officiating.  Burial will follow the service at the Marion Cemetery.
Donations may be made to Dayspring Wesleyan Church and the Marion County Humane Society in Carole's name.  Online condolences may be expressed to the family at: www.boydbornfuneralhome.com.