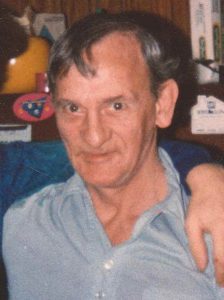 Eldon Ray Gullett, Sr., age 76 of Marion, passed away on Thursday, November 8, 2018 at his home, surrounded by loving family. On March 20, 1942, he was born to the late Willie and Mary (Gamble) Gullett in Salyersville, Kentucky, and on October 8, 1966, he married his wife Norma (Thacker) Gullett.
Eldon worked as part of the road crew for the Marion Township for several years, and he enjoyed working on cars in his free time. He also enjoyed bluegrass music, card games, and playing the guitar. He was a very family-oriented man, and he loved his grandchildren above all else.
He is survived by his wife Norma Gullett; his sons Eldon (Michelle) Gullett, Jr., Billy (Tracey) Gullett, Greg (Jessie) Gullett, and Chris (Nikkie) Gullett; his daughters Belinda Gullett, Mary (Curt Foreman) Gullett, and Bobbie (Bull Stansbury) Gullett; his sisters Sandra "Kay" (Happy) Hall and "Sis" Conley; 38 grandchildren; and numerous great-grandchildren.
He was preceded in death by his parents Willie and Mary Gullett and four siblings.
Calling hours will be held on Monday, November 12, 2018 from 5 pm to 7 pm at the Boyd-Born Funeral Home. Services will take place on Tuesday, November 13, 2018 at 10 am at Dayspring Wesleyan Church, 2431 Marion-Mt Gilead Rd., Marion. Burial will follow at Marion Cemetery.
Memorial contributions may be made to the American Cancer Society, St. Jude Children's Research Hospital, or Heartland Hospice. Condolences may be expressed to the family online at www.boydbornfuneralhome.com.