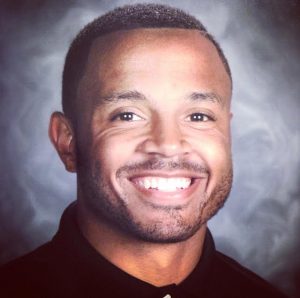 Marion Harding High School has announced that Harding alumnus Jerrod Slater will be the next coach of Harding's football team. Harding athletic director Sean Kearns announced Friday that Slater, a 2005 Harding graduate, will succeed John Brady who announced in December that he is retiring as head coach.
"We have been able to view first-hand the rapport and relationships that Coach Slater has been able to establish in his tenure here as an assistant coach," Kearns said. "Coach Slater has also been able to impress upon us his outstanding vision and plan for the future of the Marion Harding football program, and we are excited to begin this next chapter in Presidents football."
All coaching positions are subject to approval by the Marion City Schools Board of Education. The board is expected to vote on Slater's contract in February.
Slater has spent the last four seasons as an assistant coach at Harding where he has served as defensive backs coach and defensive coordinator. He has been a part of a coaching staff that has seen the team improve from 0-10 in 2014, to 4-6 in 2015, to 6-4 this past season.
Slater has been part of the coaching staff since 2014 and has worked as Marion City Schools' diversity and equity coordinator since 2016.
He finished his playing career at Urbana University and spent the 2010 season at Urbana as a graduate assistant. He then came back to Marion County as an assistant at Pleasant High School from 2011 to 2013, serving in the roles of head freshman coach, outside linebackers coach, and eventually assistant head coach/defensive coordinator.
"This is absolutely a dream come true," Slater said. "As a graduate of Harding, this program, this school and this community have meant everything to me. When I set out to become a football coach in 2009, the end goal was always to become the head coach here at Harding High School."
He said his love and passion for Harding football dates back to elementary school.
"To now be in this position seems surreal but I am ready and eager to get to work," he said. "I am extremely blessed and I can't thank the district enough for believing in me."