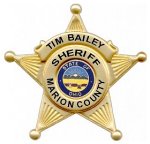 The Marion County Sheriff's Office received a report Thursday morning of a burglary in progress in the 4000 block of Marion Williamsport Road East. Three suspect were interrupted during a alleged home burglary by a neighbor and the three fled the scene in a 1997 marron Ford F-150 pick-up truck.
The truck had an Ohio license plate, EWK5296, and the company name Pacer on the side. Investigators say the vehicle was used without the owner's permission.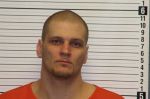 Arrest warrants have been requested from the Marion County Prosecutor's Office for the arrest of Jason T. Detillion (left), age 34, and Shannon D. Detillion (below), age 30. The third suspect has not been identified.
Sheriff Tim Bailey is asking for assistance from the public in locating the vehicle and the suspects. The suspects are believed to be armed and should be considered dangerous and should not be approached.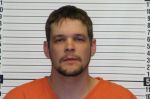 Anyone having seen or know the whereabouts of the two individuals or the vehicle are asked to call the Marion County Sheriff's Office, Marion Police Department, the Law Enforcement Tip Line or your local law enforcement agency.