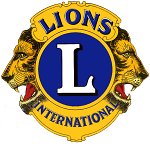 Over 50 booths of homemade crafts, a huge bake sale, a raffle and face painting are just a sampling of what you will find at Oktoberfest at Tri-Rivers Career Center, Saturday, October 8 from 9:00am till 4:00pm. The event, created by the Marion Evening Lions Club, raises money for the club's vision programs.
Crafter products this year will feature Southwestern-style pottery, pressed flower pictures, wreathes, hardwood home accessories, natural fiber weavings, country crafts and a variety of Christmas items like Santa's and angels. In addition, other booths will feature Noah's Ark sets, pole people silhouettes, wildflower, herb and grapevine items, musical plaques, faux pies, stuffed animals and dolls, primitive-style furniture and fine scented candles.
"We're trying to offer a fun time for all ages and interests. We want the entire family to be able to come to Oktoberfest and enjoy themselves," stated Maggie Berry, event chair. "Although the main focus is a high quality craft show, we also have homemade food and baked goods which should appeal to those who like to eat their way through the event."
"We believe that there is a need for good, clean fun and we want to provide a family-oriented activity," explained Berry. "There will be something for everyone at Oktoberfest, 2011. To assure a quality show, we try to avoid duplicates as much as possible. Our show has developed the reputation of being a quality show and we make sure to keep it that way."
The cost of items will be geared towards family budgets. For example, admission is only $1 and is free for children 14 and under. Baked goods will be available at very reasonable prices. In addition, TRCC students will prepare a variety of lunch items. A raffle will be held for a variety of donated items and tickets may be purchased in advance from club members.
Visitors attending the show who have a sweet tooth will have the opportunity to purchase from a wide variety of baked items provided by the Marion Senior Center. According to Berry, "Anyone wanting to purchase the senior baked goods better get to TRCC early. Last year they sold out three fourteen foot long tables by noon.
All proceeds from this event will stay in Marion and provide for the sight needs of its citizens. For information regarding the club, please contact their president, Lori Roberts, at 740/531-0861. Interested crafters or those with questions regarding this event should call Maggie Berry at 740/387-1550.