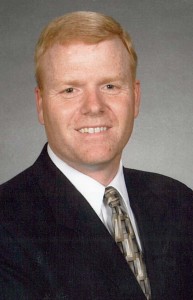 The following guest column was submitted by John Metcalf, President & CEO of Mid-Ohio Energy Cooperative
As a member-owned electric cooperative, Mid-Ohio Energy Cooperative exists to provide a much-needed electricity in an affordable, reliable and environmentally responsible manner. And that has been the mission of electric cooperatives since they began lighting up the countryside more than 70 years ago.
Whenever challenges to that core mission crop up, we've taken action to support the best interests of our members. We are facing a new challenge in the form of proposed regulations from the U.S. Environmental Protection Agency (EPA) that will raise the cost of electricity for our members and all consumers.
The EPA is seeking to reduce the amount of carbon dioxide coming from U.S. power plants in the name of combating climate change. These proposed rules add layers of regulatory bureaucracy even though U.S. carbon dioxide emissions have been declining and will continue to do so without EPA's proposal. This proposal, no doubt, will have unintended consequences.
The EPA's own data shows the rule would have almost no impact  — less than 1 percent — on global carbon dioxide emissions and reduce anticipated global temperature change less than two one-hundredths of a degree.
Our wholesale power supplier, Buckeye Power, is estimating the regulations could add $40 to $50 per month to the bill of a typical electric cooperative member in Ohio. That's another $500 to $600 a year for almost no benefit.
Ohio's electric cooperatives already have spent more than $1 billion in the past decade adding environmental control systems to their Cardinal Plant's coal-fired generating units. This has added about $20 a month to the average co-op member's bill but has enabled these units to achieve top-tier environmental performance.
Ohio cooperative members already are paying for clean, safe, reliable electricity produced using local coal supplies. It is time to put common sense ahead of the EPA's unrealistic plan. That is why we have been working with our state and national associations, along with many other groups, to highlight the concerns of our members and urge the EPA to use some common sense when crafting the final version of these rules.
The EPA is accepting public input until Dec. 1. I encourage anyone interested in finding out more about the issue to visit TellEPA.com. Not only does the website contain valuable information, visitors also have the opportunity to send a comment to the EPA asking for common sense regulations that would protect affordable electricity for all Americans.
Sincerely,
John Metcalf
President/CEO
Mid-Ohio Energy Cooperative