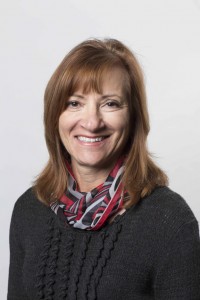 Ohio State Marion, Professor Emeritus, Dr. Mary Jo Fresch (College of Education and Human Ecology) was recently selected to serve as a faculty fellow for Ohio State's newly formed University Institute for Teaching and Learning.
The University Institute for Teaching and Learning was developed as part of Ohio State President, Dr. Michael V. Drake's 2020 vision for the university.  The Institute challenges and charges faculty to ensure that the university is as highly regarded for world-class teaching as it is for research. In response, a university-wide planning committee, an advisory committee, and extensive dialogue with approximately 200 faculty, staff, and students led to the development of a proposal to establish the Institute, which was officially adopted by the University Senate in April 2016.  Fresch is not the only Ohio State Marion faculty member involved in formation of the institute. Ohio State Marion Associate Professor of English, Ben McCorkle served on the initial committee that launched the innovative teaching and learning initiative.
Now in its inaugural year, Fresch is charged with developing a program through the institute for mentoring new Ohio State faculty, which began its initial programming in August 2016, with focus on the area of instructional support.
The institutes Foundations, Impact, Transformations (FIT) program welcomed new Ohio State faculty in a full day event in August. FIT's year-long curriculum will offer an introduction to teaching at Ohio State, early connections to university teaching culture and the faculty community, resources and strategies for learning engagement, and evidence-based teaching practices.
Fresch has recruited faculty from across the university to help launch the program.  The intent was to match an interdisciplinary cohort of new faculty members with a faculty member who exemplifies outstanding teaching.  She also recruited from emeritus faculty who are still active in the university.
"Our faculty mentors want that personal satisfaction of helping new faculty discover their best teaching at Ohio State," said Fresch.  "The ultimate goal is to make new faculty feel they are part of a community of excellent teachers," she added. "Through the year they need someone to make them feel they are part of the university community of excellent teachers."
According to Fresch, there is a great deal of wisdom and insight that faculty mentors can impart to new Ohio State faculty, such as unique teaching styles and methodology from differing disciplines of study, all meant to improve teaching at Ohio State and create a sense of belonging among the new faculty cohort.
"That first year for the faculty is so important to make them (new faculty) feel like they have come into the fold.  Let's get them feeling they are part of the community and part of Ohio State," Fresch said.
The institute chose 20 mentors, coming from diverse disciplines such as: agricultural, mathematics, medicine, engineering, education, physics, business, and the veterinary college.
The broad spectrum of faculty are also highly regarded, with many who are part of Ohio State's coveted Teaching Academy, which includes professors who have been recognized by the university for their outstanding teaching.
Fresch will be working with the mentors to find resources and support the mentor/mentee relationship, with the primary focus on improving teaching and learning at Ohio State.
Fresch explained that the program goes beyond mentoring new faculty.
"This is about raising the awareness of how much good teaching is going on at the university and how important teaching is here," she said.
Although all this got started last year about the time Fresch was about to retire, she said she was thrilled to be asked to be part of such a monumental initiative at the university.
The University Institute for Teaching and Learning is directed by E. Kay Halasek, Ph.D., associate professor and director of second-level writing in the Department of English. Fresch and Maria Pruchnicki, a clinical associate professor in the College of Pharmacy, who was also named a faculty fellow to the program, are at the ground level of what could become a new powerful tool that hopes to elevate teaching and learning at The Ohio State University to a new level.