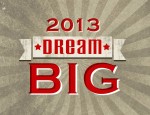 A group of volunteers are inviting the entire community to help them clean up parks and playgrounds in the City of Marion on Saturday, July 13, 2013. The goal of "Dream BIG! City Wide Park Clean Up" is to clean up 19 parks and 7 school playgrounds in order to make the spaces safer and more beautiful.
Organizer Paul Young said the idea for the park cleanup came after he said he found three used syringes within a block of his house over a two-week period. Discussions with family and friends evolved into the creation of the Marion Clean Crew in May of this year.
"As the heroin epidemic in our town grows, the people addicted to this drug in particular are finding shelter in our parks and playgrounds because there are enclosures where they can hide," said Young. He said that the addicts then leave behind needles and other drug paraphernalia.
Young said the goal of the cleanup is not only to help make Marion a cleaner, more beautiful town, but also to provide parents a little peace of mind by knowing there are people willing to ensure children do not have to worry about being stuck with a needle or have to be in trashy conditions.
The cleanup is not the end of Marion Clean Crew as Young hopes to group the group into an ongoing charitable organization that works to improve the Marion community.
"I am thrilled to see the interest my town has already shown, but I am even more thrilled to see how we all come together as a town," explained Young. "Might seem like a naive idea, but with one common goal, which is making Marion a better place, we could quite possibly change the way we all look at each other. We all might begin to help our neighbors as well as strangers a little more. We could all make our town better and ourselves better."
Volunteers are encouraged to meet on Saturday at Sawyer Ludwig Park. Sign in starts at 8:30am and the cleanup starts at 9:00am and will run for as long as people can stay.
Those attending are asked to bring any cleaning tools they may have, such as rakes and brooms. Young said that due to the large amount of needles being found, volunteers are asked to bring any empty coffee cans they may have.
To learn more about the clean up or to get involved with the group, email marioncleancrew13@gmail.com, call 419-560-9245 or visit the Marion Clean Crew Facebook page.