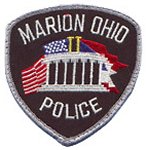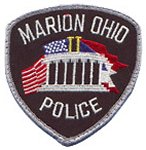 The Marion Police Department says an intoxicated man dropped a loaded revolver and shot another intoxicated man on Tuesday, March 19, 2013.
A 911 call was received by the Marion County Sheriff's Office reported that a man had shot himself in the hip at 635 Mary Street. That information was then relayed to the Marion Police Department who responded to the scene.
Investigators say they learned that Donald Davis, 34, was intoxicated and handling a loaded .22 caliber revolver when he dropped the gun. The weapon fired when it hit the floor and the bullet struck another intoxicated man in the hip.
The injured man was transported to Marion General Hospital for non-life threatening injuries.
Davis was arrested on charges of having weapons while under disability and having weapons while intoxicated. The case will be forwarded to the Marion County Prosecutor's Office for the filing of formal charges.