You are here:
Home
/
Obituaries on Marion Online
Posted on December 9, 2016
Rodney Allen Kisner, age 57 of Marion, passed away on Thursday December 8, 2016 at Kindred Community Care of Marion. Rodney was born on June 28, 1959 in Marion, the son of Clayton E. and Thelma (Simpson) Kisner, Sr. Rodney worked at MARCA in their workshop for many years. He enjoyed his time there and […]
Posted on December 9, 2016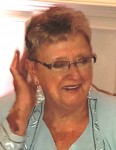 Claudia M. Foreman, age 84 of Dublin, Ohio, passed away Thursday, December 8, 2016 at the Kobacker House. On July 22, 1932, she was born to the late Joseph H. and Margaret (Kienast) Causey, and on April 18, 1967, she married her husband Donald Foreman. Claudia worked at Marion Harding High School as a secretary […]
Obituaries are sponsored by…
Obituary Search
To search Marion Online for a specific obituary, just type the name into the search box below.
Marion Public Library Obit Search
The Marion Public Library maintains a database that reaches back to 1984, which is further than our database. To search their data,
click here
to visit their site.
Posted on December 9, 2016
Vincent "Ray" Chapman, age 66, of Ironton and formerly of Marion, Ohio, died Sunday evening, December 4, 2016, at the King's Daughters Medical Center in Ashland, Kentucky. On June 20, 1950, Ray was born in Marion, Ohio, the son of the late Vincent and Leona (Huffman) Chapman. A dedicated worker, Ray did foundry work, construction […]