You are here:
Home
/
Obituaries on Marion Online
Posted on June 29, 2016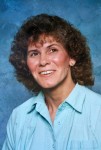 Ruth Ann Brown, age 67 of Marion, passed away peacefully on Sunday, June 26, 2016 at the Heartland of Marion. She was born on January 15, 1949.  Ruth is the daughter of Benjamin F.  and Elsie L. Brown. Ruth was an avid bowler.  She loved to fish, camp, sew and watching butterflies.  Ruth was a […]
Posted on June 28, 2016
Michael D. Allen age 60 of Marion, Ohio passed away Wednesday, June 22, 2016 at his residence. He was born September 16, 1955 in Kenton, Ohio to the late Joe D. and Rose L. (Lamb) Allen. Michael was employed as corrections officer and a captain at M.C.I. in Marion. On his off time enjoyed hunting, […]
Obituaries are sponsored by…
Obituary Search
To search Marion Online for a specific obituary, just type the name into the search box below.
Marion Public Library Obit Search
The Marion Public Library maintains a database that reaches back to 1984, which is further than our database. To search their data,
click here
to visit their site.
Posted on June 28, 2016
Gerald J. Forrider Jr., age 72, of Marion passed away on Monday, June 27, 2016, at 1:26 AM in the Marion Manor Nursing Home. He was born on May 26, 1944 in Marion, Ohio to Gerald J. and Margaret (Rentschler) Forrider Sr. Gerald is survived by a sister; Lisa (Todd) Wallace of Marion, OH., two […]