You are here:
Home
/ Obituaries on Marion Online
Posted on August 29, 2014
Arlene Jeanette Large, 86, of Marion passed away on Wednesday, August 27, 2014, at 8:45 a.m. in the Marion Manor Nursing Home. She was born on September 11, 1927 in Zanesville, Ohio to Jacob and Ruth (Beck) Rowland. On April 11, 1944 in Greenup, Kentucky, Arlene married Thomas M. Large and he preceded her in […]
Posted on August 29, 2014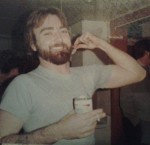 Tommy Cantrell Sr. age 56 of Marion, Ohio passed away Monday, August 25, 2014 at his residence. He was born May 22, 1958 in Marion, Ohio to the late John O. and Maude (Crace) Cantrell. He is survived by his children, Melinda Wood of Marion, Oh., Tommy Cantrell Jr. of Marion, Oh., Kevin Cantrell of […]
Obituaries are sponsored by…
Obituary Search
To search Marion Online for a specific obituary, just type the name into the search box below.
Marion Public Library Obit Search
The Marion Public Library maintains a database that reaches back to 1984, which is further than our database. To search their data,
click here
to visit their site.
Posted on August 29, 2014
Victor M. Davis age 51 of Marion, Ohio, passed away on Sunday August 24, 2014 at his residence. He was born August 11, 1963 in Marion to Glenn Davis and A. Ruth (Berry) Craft. His father preceded him in death and his mother survives. Victor worked for Zeus Tires in Marion, Ohio. He attended the […]