You are here:
Home
/
Obituaries on Marion Online
Posted on November 30, 2015
Randy "Officer Randy" H. Cleveland, age 60, of Marion passed away on Saturday, November 28, 2015, at 4:44 AM in the Riverside Methodist Hospital, Columbus. He was born on April 18, 1955 in Delaware, Ohio to the late Sandra and James Cleveland. He graduated from Pleasant High School in 1973. Randy joined the Marion Police […]
Posted on November 30, 2015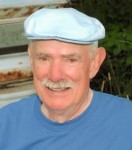 Frank Esley Benson 82, of LaRue died Friday evening November 27, 2015 at his rural home. He was born December 1, 1932 in Hardin County to the late Esley and Anna (Wolf) Benson, Frank was also predeceased by five brothers: Walter, Ed, John, Jim, and Tom Benson, one sister: Mary Appelfeller and 3 nieces and […]
Obituaries are sponsored by…
Obituary Search
To search Marion Online for a specific obituary, just type the name into the search box below.
Marion Public Library Obit Search
The Marion Public Library maintains a database that reaches back to 1984, which is further than our database. To search their data,
click here
to visit their site.
Posted on November 30, 2015
Gerald Everett Ziegler, age 92, of Marion, went to be with his Lord & Savior on Tuesday, November 24, 2015, at Brookdale/Clare Bridge of Marion. Gerald was born on August 4, 1923, in Delaware Co., to Lowell and Florence Elizabeth (Evans) Ziegler. He graduated from Radnor High School. Gerald also attended Ohio Wesleyan University before […]