You are here:
Home
/ Obituaries on Marion Online
Posted on July 27, 2015
Alvin M. Combs age 79 of Marion, Ohio, passed away on Friday July 24, 2015 at his residence. He was born May 4, 1936 in Wayland, Ky., to the late Murt and Winfred (Walls) Combs. On April 28, 1962 he married Frances S. Ingram and she preceded him in death on October 11, 2013. Alvin […]
Posted on July 27, 2015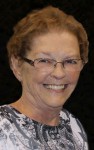 Marjorie J. Seitter Banks of Marion, went to be with her Heavenly Father on Thursday July 23, 2015 at the age of 80. Marjorie was born near Westfield in Delaware County on March 8, 1935. She was one of 4 children born to the late Arthur "Guy" and Emma Marie (Reichardt) Edwards. She attended Waldo […]
Obituaries are sponsored by…
Obituary Search
To search Marion Online for a specific obituary, just type the name into the search box below.
Marion Public Library Obit Search
The Marion Public Library maintains a database that reaches back to 1984, which is further than our database. To search their data,
click here
to visit their site.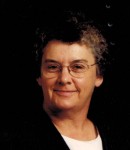 Posted on July 27, 2015
Nancy L. Brooker age 71 of Upper Sandusky, Ohio formerly of New Bloomington, Ohio passed away Friday, July 24, 2015 at Fairhaven Community in Upper Sandusky, Ohio. She was born November 19, 1943 in Upper Sandusky, Ohio to the late Harvey J. and Dorothy (Lear) Redmon. On August 3, 1962 she married Carl G. "Bud" […]