You are here:
Home
/
Obituaries on Marion Online
Posted on October 20, 2016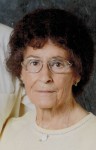 Goldie Marie Cline, age 86, of Marion passed away on Wednesday, October 19, 2016, at 6:05 AM in the Brookdale Senior Living Facility. She was born on September 28, 1930 in Marion County to the late Albert Charley and Hazel Mae (Shaw) Miley. Goldie graduated from Waldo High School in 1948, worked on the family […]
Posted on October 20, 2016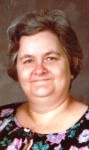 Loraine "Lo" Cantrell, age 87, of Bucyrus and formerly of Marion, went to be with the Lord on Monday, October 17, 2016, peacefully in her sleep at home. On June 2, 1929, Loraine was born in Johnson County, Kentucky, one of nine children of the late Herbert and Julie (Stumbo) Castle. While growing up, Loraine […]
Obituaries are sponsored by…
Obituary Search
To search Marion Online for a specific obituary, just type the name into the search box below.
Marion Public Library Obit Search
The Marion Public Library maintains a database that reaches back to 1984, which is further than our database. To search their data,
click here
to visit their site.
Posted on October 20, 2016
Rick Jennette, 53 of LaRue died unexpectedly Monday, October 18, 2016 at his home. He was born June 5, 1963 in Detroit, Michigan to Harold and Mabel (Hicks) Jennette. He had worked for J-Lenco for five years.  Rick really loved playing guitar as well as taking care of his home, mowing the grass, and tending […]