You are here:
Home
/ Obituaries on Marion Online
Posted on April 27, 2015
Rosalee Tackett Woods, age 82, of Marion passed away on Sunday, April 26, 2015, at 3:20 p.m. in her residence. She was born in Pike County, Kentucky on April 6, 1933 to the late Crit and Mary (Bentley) Tackett. Rosalee married Corbett W. Woods in Pikevile, Kentucky on October 25, 1950 and he preceded her […]
Posted on April 27, 2015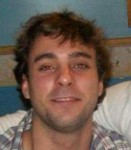 Brandon M. Wilson, age 24, of Marion, passed away unexpectedly on Sunday, April 19, 2015, at his mother's residence. He was born on June 6, 1990, in Marion to his parents, Micheal S. Wilson and Jennifer A. (Moore) Ansley. For the past couple of years Brandon worked for Brickman Group doing various landscape jobs. He […]
Obituaries are sponsored by…
Obituary Search
To search Marion Online for a specific obituary, just type the name into the search box below.
Marion Public Library Obit Search
The Marion Public Library maintains a database that reaches back to 1984, which is further than our database. To search their data,
click here
to visit their site.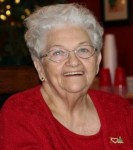 Posted on April 27, 2015
Betty M. Elliott, age 90, of Marion, went home to be with the Lord Saturday morning, April 25, 2015, at Heartland of Marion. On May 7, 1924, Betty was born in Jackson, Ohio, the older of two children of the late Pearl and Iva (Coffman) Carter. Betty married the love of her life, Eugene Elliott, […]