You are here:
Home
/ Obituaries on Marion Online
Posted on October 30, 2014
Jerry J. Thomas, age 78, of Marion passed away on Tuesday, October 28, 2014, at 5:04 p.m. in the Marion General Hospital. He was born on May 19, 1936 in Bucyrus, Ohio to the late Lester and Dortha (Clady) Thomas. Jerry was a 1956 graduate of Harding High School and went on to spend 6 […]
Posted on October 28, 2014
Harold "Eugene" Sayre, age 40, of Marion, died Tuesday morning, October 21, 2014, following a seven year battle with cancer. On March 10, 1974, Eugene was born in Marion, Ohio, the son of Joe W. Sayre and Pam (Coykendall) Gaines. For many years he owned and operated his own business, Harold's Home Renovations. He also […]
Obituaries are sponsored by…
Obituary Search
To search Marion Online for a specific obituary, just type the name into the search box below.
Marion Public Library Obit Search
The Marion Public Library maintains a database that reaches back to 1984, which is further than our database. To search their data,
click here
to visit their site.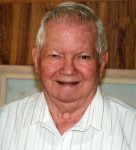 Posted on October 28, 2014
Robert G. "Bob" Hensel, age 83, formerly of Marion, died Monday morning, October 27, 2014 at Parkside Village Senior Living Community in Westerville. On January 16, 1931, Bob was born in Dunkirk, Ohio, the son of the late A. Dean and Doris E. (Price) Hensel. He graduated from Dunkirk High School and then received an […]