You are here:
Home
/ Obituaries on Marion Online
Posted on May 28, 2015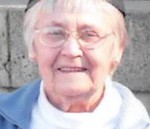 Annabell R. Persinger, age 94 of Marion, passed away on Tuesday May 26, 2015 at the Marion Manor. She was born in Marion on July 25, 1920 to Ray C. and Gladys (Neal) Halley. On October 15, 1939 she married Robert A. Persinger who died April 12, 1981. Before retiring, Annabell was a cook manager […]
Posted on May 28, 2015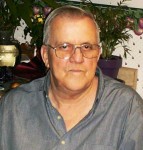 Alton "Al" Isaacs, age 75, of Marion, died early Wednesday morning, May 27, 2015, at Marion General Hospital surrounded by his loving family. On October 19, 1939, Al was born in East Lynn, West Virginia, the oldest of four children of the late Alvin and Opal Marie (Watts) Isaacs.  He graduated from Sherman High School […]
Obituaries are sponsored by…
Obituary Search
To search Marion Online for a specific obituary, just type the name into the search box below.
Marion Public Library Obit Search
The Marion Public Library maintains a database that reaches back to 1984, which is further than our database. To search their data,
click here
to visit their site.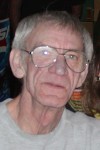 Posted on May 28, 2015
Judd Robert Hecker, 71 of Green Camp, died Sunday, May 24, 2015 at the Marion General Hospital.  He was born July 26, 1943 in Marion to the late Edward and Marcella (Page) Hecker. On June 17, 1966 he married the former Shirley Ellis in Prospect, and she died December 24, 2000.  He was also preceded […]