You are here:
Home
/
Obituaries on Marion Online
Posted on August 29, 2016
Dixie D. Atkinson, age 76, of Marion passed away on Thursday, August 25, 2016, at 3:55 AM in the Heartland of Marion. She was born in Mt. Gilead, Ohio on September 23, 1939 to the late Gerald L. and Dorothy E. (Prettyman) Armstrong. Dixie married James L. Atkinson in Marion, Ohio on June 1, 1958 […]
Posted on August 26, 2016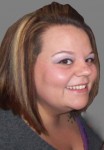 Megan N. "Meme" Wilson, age 35, died unexpectedly on Tuesday, August 23, 2016, at Riverside Methodist Hospital following a sudden and brief illness. On January 23, 1981, Megan was born in Marion, Ohio, the daughter of Jon Pickett and Molly (McGuire) Arter.  She graduated from River Valley High School in the class of 2000. For […]
Obituaries are sponsored by…
Obituary Search
To search Marion Online for a specific obituary, just type the name into the search box below.
Marion Public Library Obit Search
The Marion Public Library maintains a database that reaches back to 1984, which is further than our database. To search their data,
click here
to visit their site.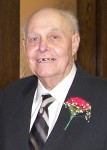 Posted on August 26, 2016
William M. Malaby, Jr., 91 of Prospect, died peacefully Thursday, August 25, 2016 at home surrounded by his loving family.  He was born January 31, 1925 in Crestline to the late William M. Sr. and Vera Jane (Carlisle) Malaby.  He was also preceded in death by a brother, James Malaby and a granddaughter. He was […]