You are here:
Home
/ Obituaries on Marion Online
Posted on August 23, 2014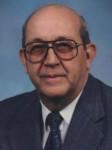 Lawrence T. Orcena, age 87, of Mt. Gilead, OH died Thursday, August 21, 2014 at his home. He was born in Marion, OH on December 5, 1926 to the late Frank and Blanche (Jenkins) Orcena. Larry was in the Navy for almost four years.  He got out a little early when World War II ended. […]
Posted on August 23, 2014
Virginia C. Seiter passed away at Heartland of Marion on August 21, 2014. She was born in Marion County on October 20, 1921 to the late Rev. Marvin W. and Lena Lanius Crabtree. She was a graduate of Chillicothe High School where she was a champion tennis player and played solo trumpet in the band. […]
Obituaries are sponsored by…
Obituary Search
To search Marion Online for a specific obituary, just type the name into the search box below.
Marion Public Library Obit Search
The Marion Public Library maintains a database that reaches back to 1984, which is further than our database. To search their data,
click here
to visit their site.
Posted on August 23, 2014
John Fragmin, age 79, of Marion passed away on Wednesday, August 20, 2014, at 11:15 p.m. in his residence. He was born on March 12, 1935 in Clarksburg, West Virginia to the late Frank and Mary (Litz) Fragmin. On July 27, 1964 in Marion he married the former Ellene Culwell and she survives in Marion. […]