You are here:
Home
/ Obituaries on Marion Online
Posted on September 22, 2014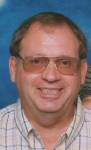 Anthony Lee "Tony" Sigrist 60 of Richwood, died unexpectedly Saturday September 19, 2014 at the Memorial Hospital in Marysville. He was born November 10, 1953 in Kenton. Tony was a 1972 graduate of the Elgin High School and had worked at Nissin Int. Transport in Marysville since 1991. He loved flea marketing, collecting stamps and […]
Posted on September 22, 2014
Jack Smith age 85 of Marion, Ohio, passed away on Friday September 19, 2014 at Riverside Methodist Hospital in Columbus, Ohio. He was born May 9, 1929 in Evansville, Ind. to the late Victor H. and Bessie Smith. On November 15, 1968 in Dillon, South Carolina, he married Patricia Ann Fisher and she survives. Jack […]
Obituaries are sponsored by…
Obituary Search
To search Marion Online for a specific obituary, just type the name into the search box below.
Marion Public Library Obit Search
The Marion Public Library maintains a database that reaches back to 1984, which is further than our database. To search their data,
click here
to visit their site.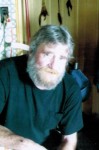 Posted on September 18, 2014
Jerry L. Sharp age 59 of Marion, Ohio passed away Wednesday, September 17, 2014 at his residence. He was born January 5, 1955 in Ironton, Ohio to the late Lindsey and Evelyn (Antis) Sharp. On January 9, 1976 he married Deb L. (Loyer). Jerry was employed at Marin Steel for 13 years as a supervisor. […]