You are here:
Home
/ Obituaries on Marion Online
Posted on November 24, 2014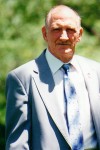 Noah Harold Milligan age 93 went home to be with his Lord and Savior Jesus on Saturday, November 22, 2014. Harold was born on March 30, 1921 to Noah and Lucy (Bill) Milligan. On June 24, 1945 he married the love of his life, Dorothy Showers, with whom he shared 63 wonderful years until she […]
Posted on November 24, 2014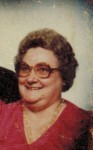 Margaret M. Adams, 80, of Marion passed away on Friday, November 21, 2014, at 4:02 p.m. in the Marion General Hospital. She was born on July 13, 1934 in Leatha, Kentucky to the late Levi and Annie (Conley) Tackett. Margaret married Emitt N. Adams Sr. in Salyersville, Ky. on April 16, 1951 and he preceded […]
Obituaries are sponsored by…
Obituary Search
To search Marion Online for a specific obituary, just type the name into the search box below.
Marion Public Library Obit Search
The Marion Public Library maintains a database that reaches back to 1984, which is further than our database. To search their data,
click here
to visit their site.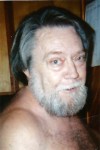 Posted on November 24, 2014
Randall D. Ratliff age 67 passed away on Friday, November 21, 2014 at Riverside Methodist Hospital. He was born in Top Most, Kentucky to Hampton and Iva Ratliff on February 2, 1947. He is survived by his mother, Iva Ratliff of Marion, his wife Margaret Ratliff of Marion, His son William (Jennifer) Toothman of Menasha, […]