You are here:
Home
/ Obituaries on Marion Online
Posted on August 31, 2015
Freda Mae Pennington, age 83, of Marion passed away on Saturday, August 29, 2015, at 8:35 AM in the Heartland of Marion. She was born in Lawrence County, Ohio to the late Joseph Clifford and Ollie (Brumfield) Eastham on January 5, 1932. Freda married Clarence W. Pennington Sr. in Marion, Ohio on January 23, 1948 […]
Posted on August 31, 2015
Marie Wilhelm, age 91 of Marion, Ohio died August 27, 2015 at Kindred Nursing and Rehabilitation – Community, Marion, Ohio.  She was born in Jericho, Long Island, New York on July 16, 1924 to the late Konstanty and Sophia (Mulchinski) Szerbiak.  On July 15, 1943, she married Herbert F. Wilhelm.  He preceded her in death […]
Obituaries are sponsored by…
Obituary Search
To search Marion Online for a specific obituary, just type the name into the search box below.
Marion Public Library Obit Search
The Marion Public Library maintains a database that reaches back to 1984, which is further than our database. To search their data,
click here
to visit their site.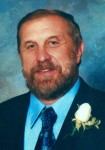 Posted on August 28, 2015
David Lucas Gresh, age 60, of Marion passed away Wednesday August 26, 2015 at his home with his loving wife at his side. David was born on Sunday October 17, 1954 to the late John J. and Pauline M. (Glovinsky) Gresh in Port Clinton, Ohio and was the youngest of 10 children. He was a […]