Posted on April 18, 2014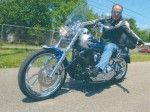 Michael A. Seiter, age 56, of Marion passed away on Thursday, April 17, 2014, at 1:20 a.m. at his residence. He was born in Marion, Ohio on April 29, 1957 to Stanley H. Seiter and Madelyn Willey Seiter. His mother survives in Columbus, Ohio and his father and stepmother; Lu Seiter survive in Prospect, Ohio. […]
Posted on April 18, 2014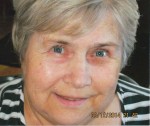 Marsha Ann Schaber, Wife, Mother, Best Friend. Age 70, went to be with the Lord Friday April 18, 2014 at 2:30 AM at her home with her family by her side. She was born October 6, 1943 in Marion, Ohio to the late Paul and Clara (Hindman) Reiff. On June 24, 1962 she married Philip […]
Obituaries are sponsored by…
Obituary Search
To search Marion Online for a specific obituary, just type the name into the search box below.
Marion Public Library Obit Search
The Marion Public Library maintains a database that reaches back to 1984, which is further than our database. To search their data,
click here
to visit their site.
Posted on April 18, 2014
Sharron K. Whitt, age 66, of Columbus and formerly of Marion, died Tuesday, April 15, 2014 at Grant Medical Center. Born February 25, 1948 in Marion she was the daughter to the late Chester A. Whitt and Katherine M. Whitt-Eaches. Graveside services will be held at noon on Friday, April 25, 2014 in Grand Prairie […]