You are here:
Home
/
Obituaries on Marion Online
Posted on January 19, 2017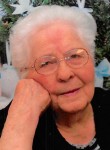 Nobie Rorick, age 97 of Marion, passed away on Thursday morning, January 19, 2017 at Kindred Nursing Home of Marion. Nobie was born on December 30, 1919 in her family's log cabin in Indian Valley, Virginia, the daughter of Laura (Martin) and James M. Cox. Nobie had worked at Marion Motor Products, Fulfillment and was […]
Posted on January 19, 2017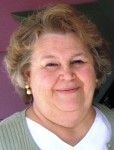 Kathleen A. Pritchard, age 66 of Marion, passed away on Tuesday, January 17, 2017 at Riverside Methodist Hospital in Columbus. Kathleen was born on August 21, 1950 in Kenton, the daughter of Lester Leroy and Juanita Marie (Penhorwood) Barnhart. She graduated from Ridgemont High School and then went on to attend business college in Columbus. […]
Obituaries are sponsored by…
Obituary Search
To search Marion Online for a specific obituary, just type the name into the search box below.
Marion Public Library Obit Search
The Marion Public Library maintains a database that reaches back to 1984, which is further than our database. To search their data,
click here
to visit their site.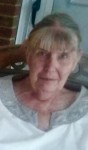 Posted on January 19, 2017
Kathryn Marie Gray, 65 of Richwood died Tuesday, January 17, 2017 at Riverside Methodist Hospital. She was born June 19, 1951 in Marion to the late Glenn M. and Ruth Eileen (Wood) Gray. A 1969 graduate of North Union High School, Kathy owned and operated the Old Mill Eatery and the Villa Hotel in Richwood.  […]