You are here:
Home
/
Obituaries on Marion Online
Posted on May 2, 2016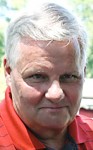 William James "Jim" Haubert, age 70 of Marion, passed away at his home on Thursday April 28, 2016. Jim was born on November 13, 1945 in Marion, the son of the late William "Bill" and Ruth (Stumbo) Haubert. He graduated from Marion Catholic High School and attended Kent State. Jim worked as a realtor for […]
Posted on April 26, 2016
Mary Jane Hall age 86 of Marion, Ohio passed away Monday, April 18, 2016. She was born February 24, 1930 in Waldo, Ohio to the late Ernest and Daisy (Huffman) Stoner. On July 17, 1953 she married Carl A. Hall, they shared 51 years together before his passing on July 2, 2004. Mary is survived […]
Obituaries are sponsored by…
Obituary Search
To search Marion Online for a specific obituary, just type the name into the search box below.
Marion Public Library Obit Search
The Marion Public Library maintains a database that reaches back to 1984, which is further than our database. To search their data,
click here
to visit their site.
Posted on April 26, 2016
Donnie M. Pearson, age 88, of Marion passed away on Monday, April 25, 2016, at 11:23 AM at his residence. He was born in Wyandot County, Ohio on July 13, 1927 to the late Raymond and Madge (Spade) Pearson. Donnie married the former Margaret Watt in Vermillion, Ohio on July 15, 1950 and she preceded […]