You are here:
Home
/
Obituaries on Marion Online
Posted on September 28, 2016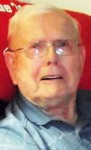 Harry "Dick" Price, age 93 of Marion, passed away on Monday September 26, 2016 at Brookdale of Marion. Dick was born on June 4, 1923 in Marion, the son of Harry Blake and Nellie Grace (Roberts) Price. He graduated from Claridon High School. Dick was a very hard working man; working for the Unites States […]
Posted on September 28, 2016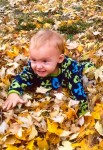 Jordan Kyle Duncan, age 1, of Marion was granted his angel wings on Sunday September 25, 2016. Jordan was born on Tuesday October 14, 2014 to Raymond Wilson and Debra Duncan in Marion. Jordan was a mischievous young boy and loved making people laugh. When music was playing you would find him jumping and dancing.  […]
Obituaries are sponsored by…
Obituary Search
To search Marion Online for a specific obituary, just type the name into the search box below.
Marion Public Library Obit Search
The Marion Public Library maintains a database that reaches back to 1984, which is further than our database. To search their data,
click here
to visit their site.
Posted on September 28, 2016
Daniel R. Riley, age 58, of Marion, died Saturday, September 24, 2016, at the Marion General Hospital. On March 2, 1958, Dan was born in Yonkers, New York, the son of the late John Riley and Helen Piersall Riley Beal. Dan worked construction and was a man of Catholic faith. Dan is survived by four […]