You are here:
Home
/ Obituaries on Marion Online
Posted on March 26, 2015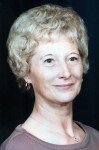 Marie E. Davis Gillette, age 90, a lifelong resident of Marion, died peacefully late Monday evening, March 23, 2015, at Heartland of Marion following an extended illness. On January 8, 1925, Marie was born in Marion, Ohio, the second of five children of the late Clyde and Effie (Stevens) Davis. One night at a local […]
Posted on March 26, 2015
Kenneth H. Persinger age 59 of Marion, Ohio, passed away on Tuesday March 24, 2015 at the Marion General Hospital. He was born January 31, 1956 in Montgomery, W. Va. His parents were Carles and Jean Persinger and they preceded him in death. Kenneth worked in Quality Control through the Pic Group. He was a […]
Obituaries are sponsored by…
Obituary Search
To search Marion Online for a specific obituary, just type the name into the search box below.
Marion Public Library Obit Search
The Marion Public Library maintains a database that reaches back to 1984, which is further than our database. To search their data,
click here
to visit their site.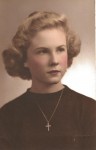 Posted on March 26, 2015
V. Jean Lemke age 87 of Marion passed away Tuesday morning March 24th 2015 at her home. She was born on October 27th, 1927 in Marion as the daughter of Clifford J & Alice M. (Deal ) Hickman. Jean was an able worker on the farm and had been a substitute bus driver for Ridgedale […]