You are here:
Home
/ Obituaries on Marion Online
Posted on July 2, 2015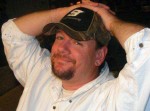 Shawn M. Evans 41 of Richwood, died unexpectedly Wednesday July 1, 2015 at his home. He was born August 31, 1973 in Delaware to James H. and Sandra L. (Graves) Evans, they survive in Broadway. Shawn worked for the Village of Richwood, most recently on the Streets Dept., he was a member of Trinity Lutheran […]
Posted on July 2, 2015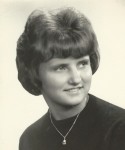 A beautiful butterfly, Sharon L. Wilson, has been given wings to leave her earthly remains on Monday evening, June 29, 2015, at her home with her loving family by her side and her daughter's holding her hands, following an extended illness.  She was 68 years old and a lifelong resident of Marion. On March 20, […]
Obituaries are sponsored by…
Obituary Search
To search Marion Online for a specific obituary, just type the name into the search box below.
Marion Public Library Obit Search
The Marion Public Library maintains a database that reaches back to 1984, which is further than our database. To search their data,
click here
to visit their site.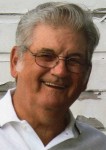 Posted on July 2, 2015
Ernest B. Jamison 80 of Richwood, died peacefully Tuesday evening June 30, 2015 at his home surrounded by his loving family. He was born August 15, 1934 in Nebo, North Carolina to the late Gaston B. and Dorothy Todd (Adkins) Jamison; he was also predeceased by one brother: Richard Jamison and one grandson J.J. Musgrave […]