You are here:
Home
/ Obituaries on Marion Online
Posted on July 23, 2014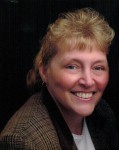 Marty Jane Dunn age 61 passed away Tuesday July 22, 2014 at 7:17pm in her home surrounded by her loving family. She was born in Marion on December 28, 1952 to the late Ernest and Doris (Johnson) Carpenter. On December 19th, 1970 she married her soul mate Paul A. Dunn. Marty is survived by her […]
Posted on July 23, 2014
Greg C. DeChant age 65 of Marion, Ohio, passed away on Sunday July 20, 2014 at the Marion General Hospital. He was born October 30, 1948 in Elyria, Ohio to the late Donald and Jessica DeChant. On December 3, 2005 in Delaware, Ohio he married Norma Jean Coons and she survives. Greg was a friendly […]
Obituaries are sponsored by…
Obituary Search
To search Marion Online for a specific obituary, just type the name into the search box below.
Marion Public Library Obit Search
The Marion Public Library maintains a database that reaches back to 1984, which is further than our database. To search their data,
click here
to visit their site.
Posted on July 22, 2014
Evelee Cowgill, age 81, of Marion passed away on Monday, July 21, 2014, at 9:50 p.m. in the Dewolfe House, Marion. She was born in Whitesburg, Kentucky on April 9, 1933 to the late Watson G. and Sallie (Brown} Cornett. In addition to her parents, Evelee was preceded in death by her husband of 53 […]