You are here:
Home
/
Obituaries on Marion Online
Posted on October 16, 2017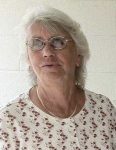 Hilda Fay (Penix) Gilliam, 68 of Richwood, died Friday, October 13, 2017 at Memorial Hospital in Marysville. She was born March 27, 1949 in Salyersville, Kentucky to the late James Melvin and Iretta (Conley) Penix. She was also preceded in death by an infant daughter, Rosetta Fay Ross, a brother, Ed Penix, and a sister, […]
Posted on October 16, 2017
Audrey Faye Stephens Roecker, age 82, of Marion, passed away on Saturday, October 14, 2017 at Marion General Hospital. On July 28, 1935, she was born to the late Joe and Ella Marie (Young) Miller, and on October 9, 1954, she married her husband Denver Stephens, who preceded her in death on May 16, 1982. […]
Obituaries are sponsored by…
Obituary Search
To search Marion Online for a specific obituary, just type the name into the search box below.
Marion Public Library Obit Search
The Marion Public Library maintains a database that reaches back to 1984, which is further than our database. To search their data,
click here
to visit their site.
Posted on October 16, 2017
Fredericka M. "Fritzie" Nelson, age 90, of Marion, passed away on Saturday, October 14, 2017 at Marion General Hospital. On December 26, 1926, she was born to the late Cleveland H. and Louise A. (Wendt) Johannes, and on June 20, 1948, she married her husband Alden Nelson, who preceded her in death on March 24, […]