You are here:
Home
/
Obituaries on Marion Online
Posted on June 23, 2017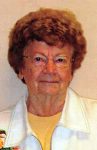 Betsy (Bower) Williams, age 99 of Marion, passed away on Friday June 23, 2017 at the Kingston Residence of Marion. Betsy was born on June 13, 1918 in Youngstown, Ohio, the daughter of John R. and Mary Alice (Perry) Bower. Betsy graduated from Schenley High School in the class of 1936. She continued her education […]
Posted on June 23, 2017
Gene "Eddie" Ruth, Jr., age 65, of Marion, Ohio, passed away at his residence over the weekend of June 16, 2017 due to natural causes. He was born on June 7, 1952 to the late Gene Ruth, Sr., and Laura Mae (Wickersham) Ruth, and he graduated from River Valley High School in 1970. He is […]
Obituaries are sponsored by…
Obituary Search
To search Marion Online for a specific obituary, just type the name into the search box below.
Marion Public Library Obit Search
The Marion Public Library maintains a database that reaches back to 1984, which is further than our database. To search their data,
click here
to visit their site.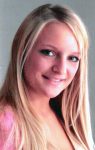 Posted on June 23, 2017
A loving mother, daughter, sister, granddaughter, aunt, niece, and friend, Kathryn Michelle Margraff, was embraced by her heavenly father early Wednesday morning, June 21, 2017, following injuries sustained in an automobile accident.  She was much too young, only 31, and of Marion. On February 15, 1986, Katie was born on the Howard Air Force Base […]