You are here:
Home
/
Obituaries on Marion Online
Posted on February 11, 2016
Fred J. Yeager, age 61, of Marion, Ohio, passed away at Marion General Hospital on Tuesday, February 9, 2016. He was born July 19, 1954 in Dayton, Ohio, to the late Fred Yeager and Joann (Steinberger) Yeager Byers. On March 21, 1986, he married Mary K. Schwab. Fred was a member of Manna Ministries House […]
Posted on February 11, 2016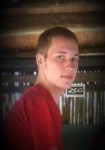 Kelton William Beltz, 20 of rural Prospect left this earth on February 8, 2016.  He was born May 4, 1995 in Delaware to Vernon and Stacie (Reese) Beltz. Kelton attended Elgin High School where he soared because of an amazing educator, Diana Hudson Carr Napier.  He also attended Tri-Rivers Career Center where he blazed a […]
Obituaries are sponsored by…
Obituary Search
To search Marion Online for a specific obituary, just type the name into the search box below.
Marion Public Library Obit Search
The Marion Public Library maintains a database that reaches back to 1984, which is further than our database. To search their data,
click here
to visit their site.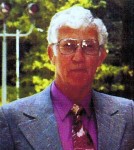 Posted on February 11, 2016
Jack Eugene Orr passed away after a brief illness on Sunday, February 7, 2016. Jack was born December 28, 1932 to the late Ruth (Eblen) and Lovell Orr of Marion. He served in the army in the Korean War.  He retired from Goodrich Parker Hannifin after 40 plus years. He was married on June 26, […]