You are here:
Home
/
Obituaries on Marion Online
Posted on August 18, 2017
Kenneth Lee Siders, age 49, of Marion and Columbus, Ohio, passed away unexpectedly on Saturday, August 12, 2017 at Riverside Methodist Hospital. He was born on February 12, 1968 to the late Lowell and Judy (Rowland) Siders in Marion. Ken enjoyed computers and video games, and he worked as a computer programmer with H&R Block […]
Posted on August 18, 2017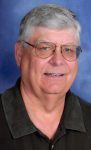 James "Jim" Bernard Rohler, a man of service and smiles, passed away Tuesday, August 15, 2017. He was 69 years of age. Jim was born in Celina, Ohio on January 16, 1948 to the late Roman Thomas and Betty June (Hays) Rohler and graduated from Immaculate Conception High School in 1966. After graduation, Jim furthered […]
Obituaries are sponsored by…
Obituary Search
To search Marion Online for a specific obituary, just type the name into the search box below.
Marion Public Library Obit Search
The Marion Public Library maintains a database that reaches back to 1984, which is further than our database. To search their data,
click here
to visit their site.
Posted on August 18, 2017
Helen D. Anthony, age 94, of Claridon, died Monday morning, August 14, 2017, at home on the farm with her son by her side. On June 15, 1923, Helen was born in Marion, Ohio, the fourth of five children of the late Mabel (Harris) and David H. Peterson Sr. She graduated from Marion Harding High […]