You are here:
Home
/
Obituaries on Marion Online
Posted on April 17, 2018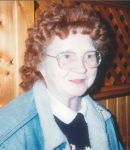 Melva Jean Arnold, age 89 of Marion, passed away on Sunday, April 8, 2018 at Marion General Hospital. On April 2, 1929, she was born to the late Hoy Andrew and Audrey Lalah (Webster) Tennar in New Bloomington, Ohio, and on February 12, 1974, she married her husband Russell "Slim" Arnold, who preceded her in […]
Posted on April 16, 2018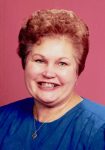 passed away April 12, 2018 at Marion General Hospital. Linda was born May 1, 1942 in Oak Hill to the late Gilbert and Marcella Crabtree. Linda graduated from Harding High School in 1960 and married Clifford Roush the same year. She helped her husband open Cliff Roush Plumbing and Heating in Marion in 1968 where […]
Obituaries are sponsored by…
Obituary Search
To search Marion Online for a specific obituary, just type the name into the search box below.
Marion Public Library Obit Search
The Marion Public Library maintains a database that reaches back to 1984, which is further than our database. To search their data,
click here
to visit their site.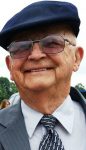 Posted on April 16, 2018
Ralph A. Cook, age 89 of Marion, joined the crew of one of the Supreme Commanders' celestial ships when he passed away on Friday April 13, 2018. Ralph was born on March 24, 1929 in Norwich, NY, the son of the late Louis and Elsie (Phillips) Cook. Ralph graduated from Moosehart High School in Moosehart, […]