You are here:
Home
/ Obituaries on Marion Online
Posted on January 29, 2015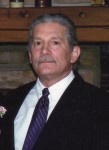 William C. "Bill" Rose Jr., 59 of Richwood, died Wednesday, January, 28, 2015 at home surrounded by his loving family after a lengthy battle with cancer.  He was born November 30, 1955 in Pittsburgh, Pennsylvania to the late William C. and Gloria (Corey) Rose Sr. He was the owner and operator of the former Bill […]
Posted on January 28, 2015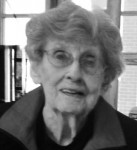 Alma G. Shambaugh, 99, formerly of Marion, Ohio, died early Monday morning, January 26, 2015, at Hospice Atlanta Center following a brief illness. Born August 3, 1915, in Delaware, Ohio, Alma was the youngest of seven children of the late Frank and Elizabeth (Kraus) Schroeter. The family moved to Marion where she attended St. Mary […]
Obituaries are sponsored by…
Obituary Search
To search Marion Online for a specific obituary, just type the name into the search box below.
Marion Public Library Obit Search
The Marion Public Library maintains a database that reaches back to 1984, which is further than our database. To search their data,
click here
to visit their site.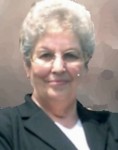 Posted on January 28, 2015
Geraldine M. Harris, age 74, of Marion, died peacefully Tuesday, January 27, 2015, at home surrounded by her loving family. On July 29, 1940, Geraldine was born in Oak Hill, Ohio, the sixth of sixteen children of the late Walter and Viola (Leonard) Christian. Geraldine married the love of her life, David Walter Harris, in […]