You are here:
Home
/
Obituaries on Marion Online
Posted on October 5, 2015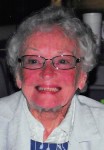 Mary Frances Pratt, age 93 of Marion, passed away peacefully on Saturday morning October 3, 2015 at her home. Mary was born on November 23, 1921 in Beaver Falls, Pennsylvania, the daughter of William A. and Marie (Meehan) Greene. On November 24, 1942, Mary was united in marriage to Keith Pratt. They shared 66 years […]
Posted on October 5, 2015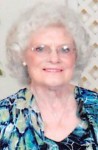 Eileen Elizabeth Ferriman, age 87 of Marion, passed away on Friday October 2, 2015 at the Marion General Hospital. Eileen was born on December 18, 1927 in Prospect, the daughter of Roy R. and Ruth M. (Ehret) Seitter. She attended Waldo High School and graduated in the class of 1946. On December 4, 1947, Eileen […]
Obituaries are sponsored by…
Obituary Search
To search Marion Online for a specific obituary, just type the name into the search box below.
Marion Public Library Obit Search
The Marion Public Library maintains a database that reaches back to 1984, which is further than our database. To search their data,
click here
to visit their site.
Posted on October 5, 2015
Ellen Ruth Stover, age 81, of Marion passed away on Tuesday, September 29, 2015, at 11:30 PM in the Kobacker House, Columbus. She was born on September 3, 1934 in Victor, West Virginia to the late Esmond and Elizabeth (Hess) Billups. Ellen married James Herbert Stover in Montgomery, W.VA. on May 28, 1952 and he […]