You are here:
Home
/ Obituaries on Marion Online
Posted on October 23, 2014
William R. Solomon Jr., age 75, of Marion, passed away Wednesday afternoon at his home. Born in Marion, Ohio on November 22, 1938 to William R. and Faye (Wilson) Solomon Sr., he married the former Mourine Bailey on May 4, 1958 who preceded him in death on October 3, 2005. William had been a welder […]
Posted on October 23, 2014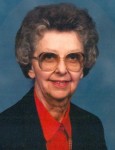 Marian M. Sims, age 93, of Marion and formerly of Mount Gilead, died peacefully Wednesday evening, October 22, 2014, at Marion General Hospital following a brief illness. On February 5, 1921, Marian was born in Morral, Ohio, one of eight children of the late Albert and Ellen (Bogh) Bosley. She graduated from Morral High School […]
Obituaries are sponsored by…
Obituary Search
To search Marion Online for a specific obituary, just type the name into the search box below.
Marion Public Library Obit Search
The Marion Public Library maintains a database that reaches back to 1984, which is further than our database. To search their data,
click here
to visit their site.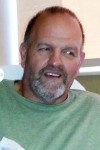 Posted on October 23, 2014
Alan W. Roberts age 55 of Marion, Ohio passed away Tuesday, October 21, 2014 at Marion General Hospital. He was born August 15, 1959 in Marion, Ohio to Albert C. and Claudia J. (Foust) Roberts. Alan's mother preceded him in death. On March 3, 2007 he married Teresa A. (Pappert). Alan was employed at Silverline […]