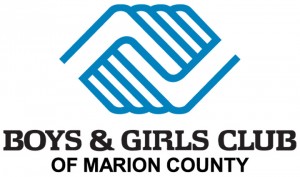 The board of directors for the Boys & Girls Club of Marion County recently named Sean DeWitt as their new executive director. DeWitt had stepped in as interim director in late February following the resignation of Scott Murphy.
Cheryl Bowers, president of the board, said she and other board members are excited about the future of the Club under the leadership of DeWitt.
"Sean brings to the Marion Boys & Girls Club many years of experience in business, marketing, and media and has developed extensive community relations," state Bowers. "He is excited to take the Marion club to the next level in providing quality programs for the youth of Marion."
DeWitt said he was flattered by the board's faith in his abilities to lead the Club, an organization that he admits he had little knowledge of when he became a board member.
"Like many people, I thought the Club was just a safe place for kids to hang out at after school," said DeWitt. "While that is obviously important, I have been blown away by the amount of programs the Club offers kids in need to help them reach their full potential."
When asked about his goals, DeWitt said his vision is to help more and more children throughout Marion County, a vision that may include additional Club sites. Of course, any plans require the community's support and investment, said DeWitt. To earn that support, he said sharing the Club's stories and impact is vitally important.
In the end, DeWitt said he wants the local Club to be a leader in Marion when it comes to youth development and a place where children proudly tell everyone that they are a member.
"The Club has become more and more special to me over the years and I am beyond excited to have the opportunity to lead as the new executive director," said DeWitt.
A board member since 2011, DeWitt most recently served as the 1st Vice President as well as chair of the Resource Development/Marketing and Program Committees. He has participated in both conferences and trainings from the national Boys & Girls Club organization.
DeWitt has also been actively involved with other community organizations, including serving as a committee chair with EnVISIONing Marion, as a board member with Downtown Marion, Inc, and on the Pioneering Healthier Communities' Education and Awareness Action Team.
Sean and his wife Candice own and plan to continue to operate Neighborhood Image, a website design and hosting company, which includes the local news site Marion Online.com. They have been active in website design for over 15 years.
The Boys & Girls Club of Marion County is currently in the middle of their annual fundraising campaign and are gearing up for another activity-packed summer program. Serving over 700 youth last year, the Club serves an average of 120 kids each day through their after school program.
If you would like to support the mission of the Boys & Girls Club by making a donation, learn more about their summer program, or just take a tour, you can visit www.bgcmarion.org, call 740-387-3462, or stop by the Club at 565 Oak Street in Marion.