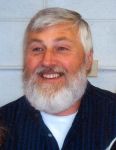 Robert E. "Bob" Fissell, a.k.a. "Trapper", died unexpectedly on Tuesday, January 24, 2012, doing what he loved to do, checking his beaver traps at the former Boy Scout Camp in Mount Gilead. He was 65 years young.
On October 28, 1946, Bob was born in Marion General Hospital, the eldest of three boys of the late Grover and Iola (Heth) Fissell. He graduated from Mount Gilead High School in the Class of 1964.
Shortly after graduating, Bob was drafted into the U.S. Army, doing his duty and serving stateside as a cook and baker during the Vietnam War.
A few days before entering the military, Bob married the love of his life, Shirley Richards, on October 8, 1966, in the Bryn Zion Baptist Church. Together they cherished every moment of their 45 years of marriage.
After working at several other places, Bob found his niche, with the U.S. Postal Service in Mount Gilead in 1969. He served in several capabilities until he became a mail carrier, which was more of a calling for Bob than a job. He loved being of service to the people for 30 years. After retiring with the USPS, he most recently worked part time with the Village of Edison Street Department.
A man of the deepest faith, Bob was an active, devoted and faithful member of the First Baptist Church in Mount Gilead, where he served in countless capabilities.
Not only serving the Lord, Bob also was a faithful servant to his fellow man. He was of service to the Lion's Club, the Headwaters Outdoor Education Center, and the Morrow County Conservation Club. He was a 4-H advisor, a hunter and trapper education instructor, a member of the Ohio State Trappers Association, to name just a few of the ways Bob served his community.
With a love for the outdoors, Bob enjoyed anything that involved spending time with nature. He especially loved trapping and hunting.
A genuinely caring man, Bob will forever be remembered as a man of dignity and integrity.
He will be dearly missed by his wife, Shirley Fissell of Mount Gilead; two brothers: Keith (Deb) Fissell of Mount Gilead, and Willard (Pari) Fissell of Mansfield; his mother-in-law, Vernie Richards of Mount Gilead; and numerous brothers and sisters-in-law, nieces, nephews and cousins.
The Fissell family will greet friends from 2 – 6 p.m. on Sunday, January 29, 2012, at the Snyder Funeral Home, Craven Chapel, 67 N. Main St., Mount Gilead. Services honoring his life and homecoming will be held on Monday at 1:00 p.m. at the First Baptist Church, 51 W. High St., Mount Gilead, with Pastors Josh and Kelly Melvin officiating. Burial with military honors provided by the V.F.W. Post 8054 and AmVets Post 87 will follow in Bryn Zion Cemetery.
Memorial contributions may be made to the First Baptist Church, Headwaters Outdoor Education Center, c/o Morrow County Soil and Water Offices, and to Hospice of Morrow County, and they may be sent to the care of the funeral home.
Snyder Funeral Homes of Mount Gilead is honored to have been chosen to serve Bob's family. Please visit www.snyderfuneralhomes.com to express your condolences.
Similar Posts: