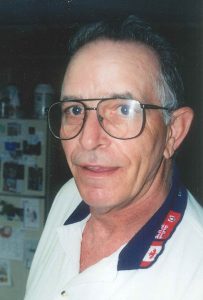 Danny Lee Donaugh, age 72 of Marion, passed away on Saturday February 10, 2018 surrounded by family.
Danny entered into this world on November 7, 1945 to the late Margaret E. Donaugh in Marion, Ohio. On June 24, 1972, he married Barbara Yantis and been together for 45 years.
Danny retired from H & H Decorating as a painter after 35 years of service. He was an active member of the Moose Lodge #889 where he held practically every office even the governor position. Through the Moose Lodge, he started a Clown Club where they would visit nursing homes and places for children. He was always busy with the Moose Lodge.
Danny was preceded in death by his mother and his daughter: Rheda Kelley.
Danny will be missed by his wife of 45 years: Barbara Donaugh; his eleven children: Terry, Jerry, Perry, Jon, Kim, Bonnie, Jamie, Ed, Deanna and Josh; his eighteen grandchildren; his fourteen great grandchildren; and his beloved animal companion: Candy Karmellow
Per Danny's request, there will be no visitation or service. In lieu of flowers, donations may be made to the Heartland Hospice of Marion in Danny Donaugh's memory. If you would like to give your condolence to the family, you may express an online condolence at: www.boydbornfuneralhome.com.