You are here:
Home
/
Marion Online News
July 16, 2018 By Marion Online News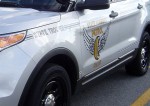 Troopers from the Marion Post of the Ohio State Highway Patrol said a fatal crash occurred on Sunday, July 15, 2018 at 8:12 pm on State Route 4 near milepost 4 in Marion County. The crash involved a black 2002 Ford Mustang driven by Logan R. Stevens, age 16, of Marion. Stevens was northbound on […]
July 16, 2018 By Marion Online News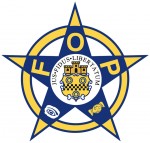 The Steve Young Lodge, Marion County Fraternal Order of Police #24 has started their annual telephone fundraising drive. Authorized callers will be asking the citizens of Marion County to help us again with raising funds to provide our annual "Cops and Kids" event in December and many other worthwhile causes the FOP supports throughout the […]
Chief Deputy Aaron Corwin of the Marion County Sheriff's Office, recently graduated from the School of Police Staff and Command (SPSC) at Northwestern University. Chief Deputy Corwin successfully completed the 22 week Staff and Command program held in Evanston, Illinois. This program, which was implemented by the Center for Public Safety in 1983, has graduated over […]
St Vincent de Paul Society will host a Christmas in July Sale at St. Mary Catholic Church in the Church Basement. The sale will take place on Saturday, July 7, 2018 from 6p.m. until 8p.m. and on Sunday from 9a.m. until 3p.m. Christmas items of all kinds will be on sale. All proceeds will benefit […]
In observance of the Independence Day holiday, the following closures for the City of Marion are being announced for Wednesday, July 4, 2018: City Hall All offices in City Hall will be closed on Wednesday, July 4, 2018. Sanitation Sanitation crews will NOT collect refuse, recycling, or yard waste on Wednesday, July 4. Residents who […]
This is fair week. The 168th fair runs from July 2 through July 7, 2018. The six-day event features livestock shows, horse shows, dog shows, arts and crafts exhibits, evening performances, rodeos, merchant vendors, senior citizens, veterans and kids days, rides and of course the ever popular fair food. To view a complete list of events […]
The Marion Palace Theatre kicks off their 90th Anniversary Season with the Tony Award-winning musical production "NEWSIES" directed by Clare Cooke. Inspired by a triumphant true story, "NEWSIES" leaps off the stage July 7-July 15 at the historic Marion Palace Theatre. The Broadway phenomenon tells the story of a band of underdogs who took on […]
The Marion Family YMCA Summer Day Camp is accepting registration for weeks June 18 through August 10, 2018. Y Summer Camp focuses on age appropriate activities that build positive relationships, create a sense of achievement, and give boys and girls a chance to belong. Children ages three through 15 will find a day camp experience […]
State Representative Riordan McClain (R-Upper Sandusky) announced House passage of House Bill 414, sponsored by State Representative Tim Schaffer (R-Lancaster), that designates July 16 as "National Atomic Veterans Day" in Ohio. Members of the Ohio House today favorably passed a slate of 28 bills that impact constituents of the 87th House District, demonstrating that the […]
Due to a staff in-service all divisions of Marion Public Health will close at 11:30am on Tuesday, June 12, 2018. All divisions will re-open at 8:00AM Wednesday, June 13th. This closing includes Administration, Public Health Nursing, Environmental Health, Emergency Preparedness, Vital Statistics and the WIC Office.
The state has canceled a planned $1.1 billion Ohio Medicaid cut to hospitals, saying an uptick in the economy and reshuffling money in the health care program has prevented the reduction. The cut would have represented 5 percent of what Ohio Medicaid pays hospitals to treat some 3 million program recipients who qualify based on […]
The Marion Post of the Ohio State Highway Patrol is investigating a serious injury crash that occurred at approximately 2:55am on June 9, 2018, on Owens Road at the intersection of Dunbar Road in Pleasant Township, Marion County. According to the Patrol, Lance Fisher, 33, of Marion, was riding a 1996 Honda XR250R dirt bike […]
The Marion County Republican Party is seeking candidates for consideration to fill the unexpired term of Marion County Coroner, Dr Marc Comianos. The local GOP received notice from Dr. Comianos that he has resigned effective May 25, 2018. "We are saddened to lose the years of experience and trust that Dr. Comianos brought to his […]
Low- and moderate-income students at Ohio State's five regional campuses soon will have unprecedented support to cover the cost of their tuition and mandatory fees. Starting in spring 2019, the university will commit up to $3 million a year in additional financial aid to meet the tuition and mandatory fee needs of regional campus students […]
Entering its 20th year, "Set the Stage" theatre camps have been a part of the Marion Palace Theatre's programming and a summertime tradition for many aspiring thespians of all skill levels. This summer, the popular performing arts camp returns offering students age 6 through 14 an all-day, week-long theatre experience. Registration is now open for […]